Coco Chanel said it best when she described perfume as "the unseen, unforgettable, ultimate accessory of fashion that heralds your arrival and prolongs your departure." A good perfume has a lot of benefits, from increased confidence to a heightened degree of how you are perceived by others. However, arguably the most significant is the way it makes you feel when you wear it. Perfume is the perfect way to finish off any outfit and should be a part of everyone's daily routine.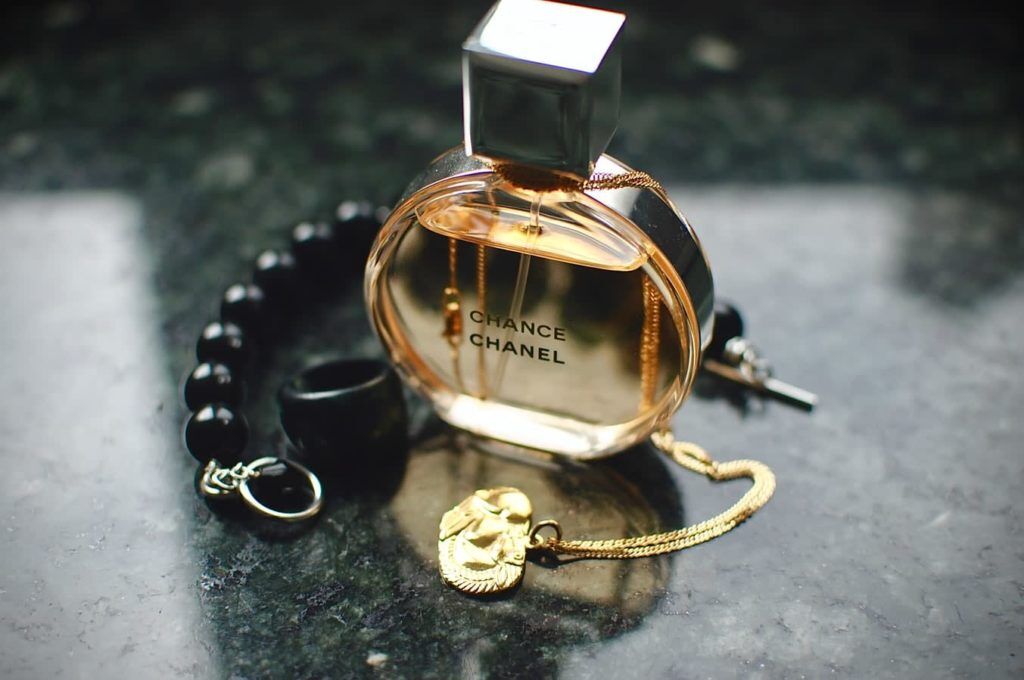 Where did Perfume originate?
The name "perfume" is derived from the Latin "per fumes", which literally translates to smoke or fumes. Perfume dates back across cultures and centuries all the way to Mesopotamia in 1200 BC when the Babylonians developed methods of scent extraction that laid the framework for what perfume making is today. The art of perfuming was further refined by the Romans, Persians, and Arabs, who discovered more advanced techniques to harness fragrances like rose, jasmine, amber, citrus, and musky or woodsy scents. The concept of perfume then made its way to Europe in the 14th Century, which is where the modern perfume-making process really came to life. France took over in the 18th Century and to this day remains the perfume mecca of the world.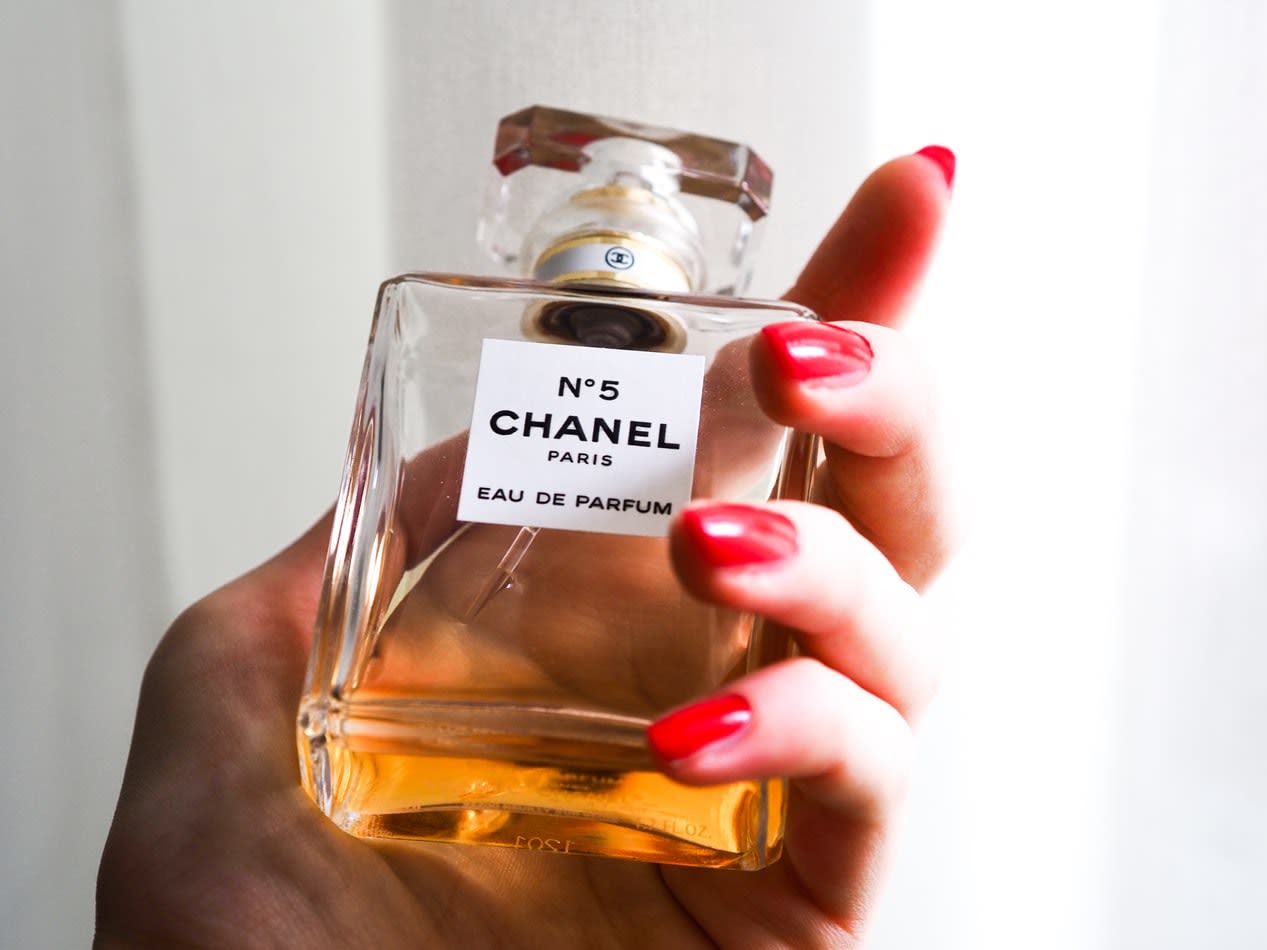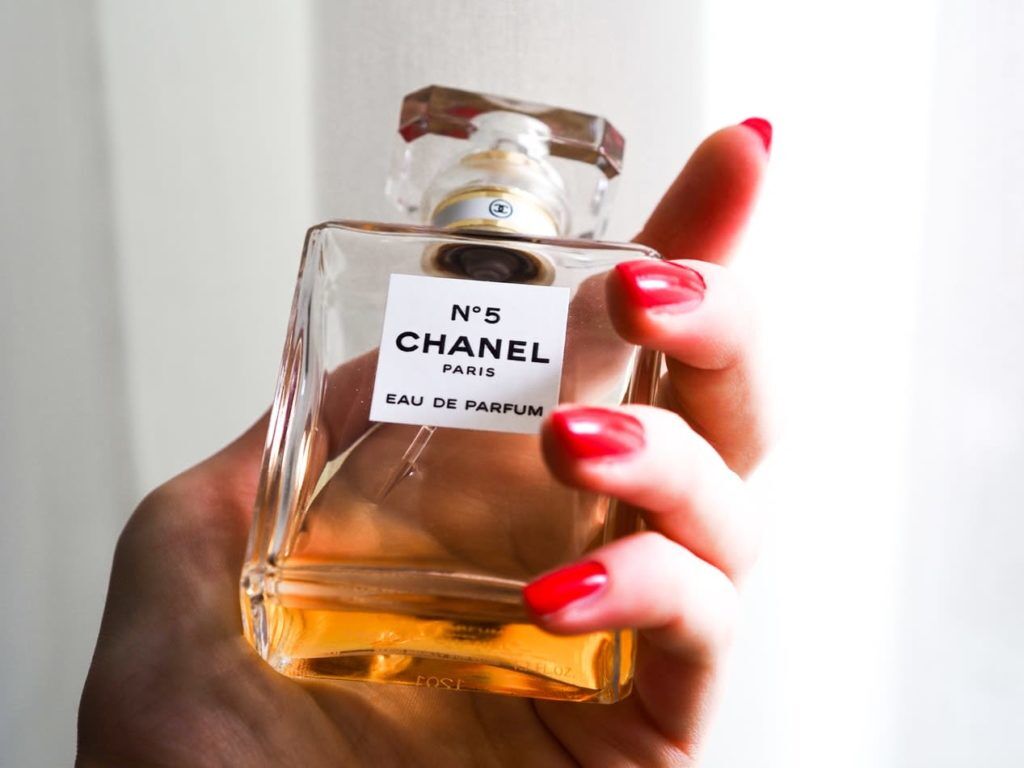 How is Perfume made?
Now, that you have a little more background on how perfume came to be, you may be wondering: how are perfumes made? The process is rather complex and begins with the extraction of oils from natural substances like fruits and flowers. Extraction can occur in several forms, including steam distillation, solvent extraction, maceration, and expression. Once extracted, the oils are blended to create a distinct fragrance formula, which, when ready, is mixed with alcohol and water to create a concentration that's ready for wear.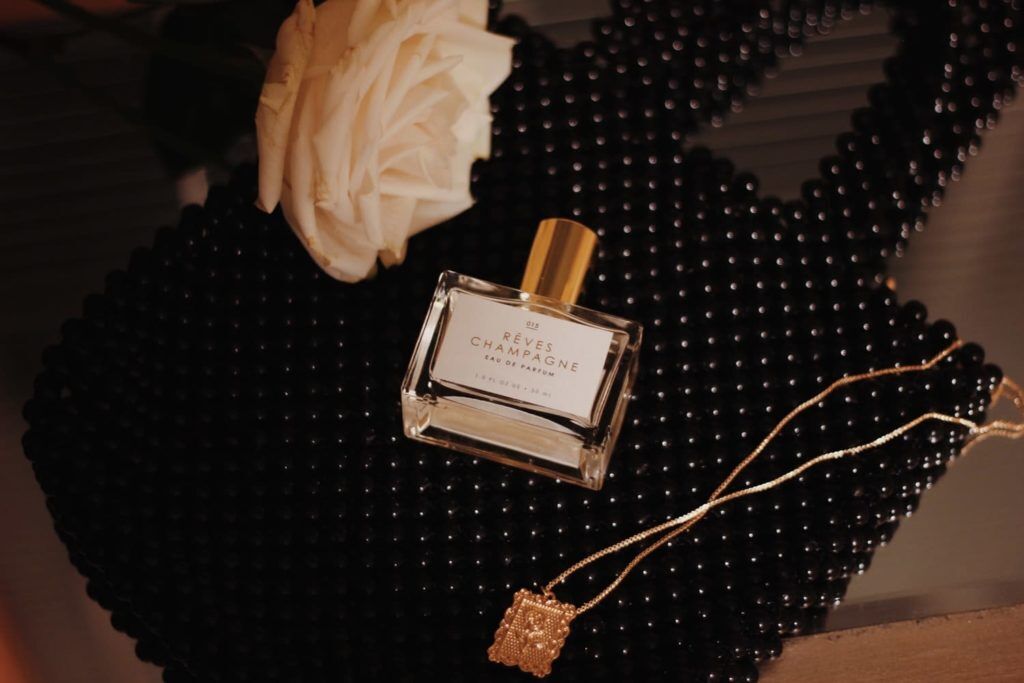 What's in a Fragrance composition?
Not only is perfume a complex formula to create, but fragrance composition is rather sophisticated as well. A perfume begins with delicate top notes that's typically don't last very long, quickly transition to more prominent heart notes, typically herbal, floral, or spicy scents, which will eventually linger into bolder base notes which generally have the longest staying power. that will stick with you for the majority of wear. The top notes are the most delicate and do typically not last very long. Heart notes tend to be herbal, floral and spice notes which last longer than the top notes but you will be able to smell the base notes the longest.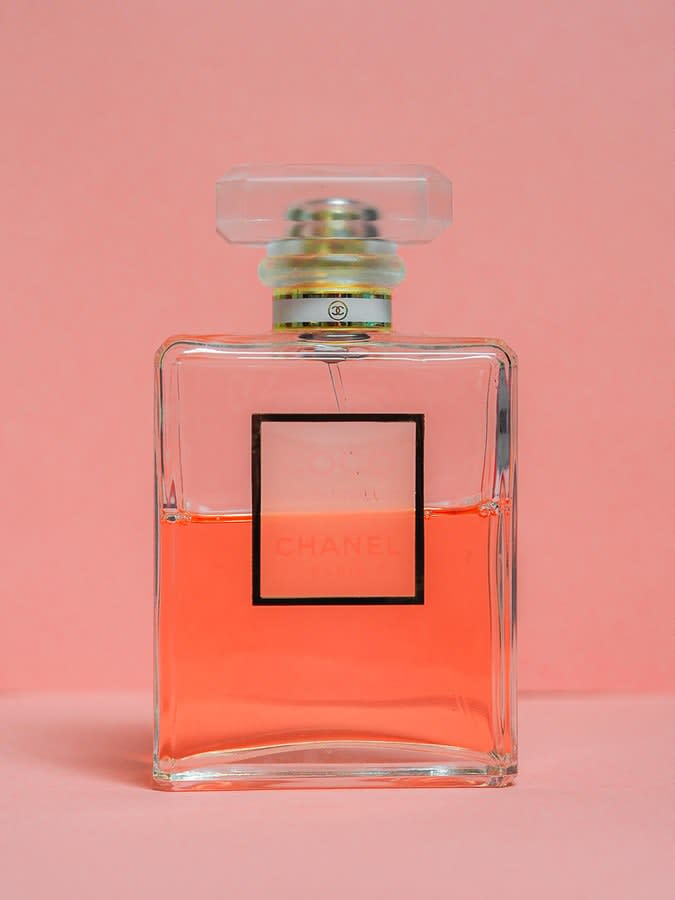 To put it simply, each perfume consists of unique layers of notes that will continue to evolve throughout each wear. To break it down even further:
Top Notes – As we mentioned previously, top notes are what you will smell when you first spray a perfume. This is the lighter, airier smell which permeates through the air, but will disappear first. Typical top notes include citrus, fruity, and light florals (think peony or lavender). Top notes tend to last anywhere between 15 minutes and 2 hours, depending on the concentration, before beginning to fade.
Heart Notes – Heart notes begin to shine through as the main essence of the fragrance and will generally last much longer than top notes. Common heart notes include distinctive, aromatic florals, such as jasmine, geranium, and ylang ylang, as well as bold scents such as cinnamon, pepper, pine, lemongrass, and cardamom. Heart notes typically last several hours and will be the most distinctive on the skin.
Base Notes – Finally, base notes are what perfumes finish with – the lingering, familiar smell that will stay with you the longest. Typical base note include herbal, woodsy scents, including cedarwood, sandalwood, vanilla, amber, patchouli, and musk.
Each type of note definitely plays its own unique role, and without a combination of all three levels the perfume just wouldn't have the same aromatic appeal. While each type of note differs significantly, they all come together to create a beautiful, one of a kind fragrance.
What are the main Fragrance families?
While perfume fragrances can be combined an infinite number of varieties, there are four main note families used to describe a fragrance – floral, woody, oriental, and fresh.
Floral – Floral fragrances, as the name suggests, generally encompass a variety of floral scents. Floral fragrances are most common and typically include notes of rose, jasmine, lily, lotus, or violet. Heavy florals tend to be the most distinctive on the skin, which is likely why the best-selling fragrances include at least one type of floral.
Fresh – Fresh fragrances are generally more fruity, consisting of clean citrus scents, including lemon, verbena, grapefruit, peach, berries. Fresh scents may also consist of greenery—think aloe, bamboo, moss, and herbs—but when it comes to perfume, fruity is definitely more common.
Oriental – Oriental fragrances are generally more Eastern inspired scents such as amber, sandalwood, patchouli, and vetiver. Oriental fragrances are ideal if you're looking to make more of a statement, giving off an exotic, mysterious aura.
Woody – Again, as the name suggests, woody fragrances generally consistent of bolder scents, including musk, tobacco, and leather. Woody fragrances tend to range on the higher end of the price spectrum and are ideal for colder, winter months.
Keep in mind that you do not need to pick one fragrance family and stick with it. Each family plays its own unique role and you'll likely want a variety of fragrances available for different occasions.
How is Perfume classified?
Now, in addition to the various notes and fragrances, you'll also want to keep in mind the different types of perfume intensities. Some perfumes are seemingly stronger than others, but, what you may not know is that intensity and staying power is fully dependent upon the concentration percentage—which can be easily deciphered by each perfume classification.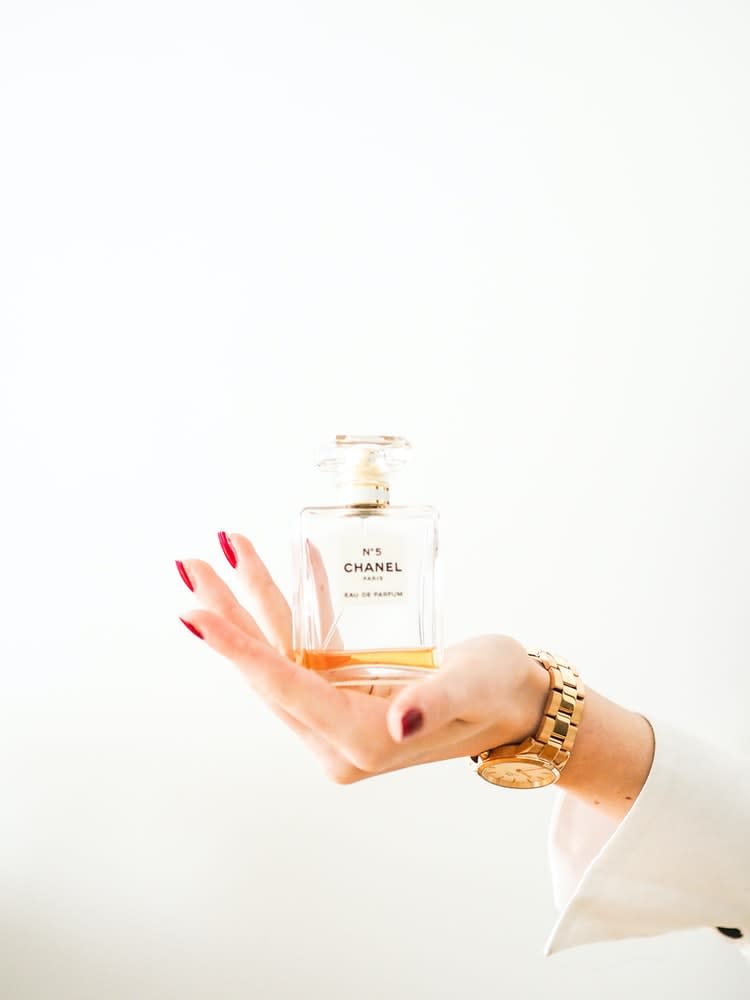 Parfum – A straight Parfum is the most highly concentrated formula, typically ranging from 20-40%. Parfum will typically last 6-8 hours or more, meaning you'll only, meaning you'll only need to apply once or twice per day. Now, that does significantly affect the price, making Parfums one of the most expensive options on the market, keep in mind Parfums are also the most gentle on skin due to the low alcohol content.
Eau de Parfum – Eau de Parfum is the next highest concentration, ranging from 10-30% and lasting anywhere from 4-6 hours. Eau de Parfum is the most popular type of perfume, given the reasonable price point and that it's most suitable for everyday wear.
Eau de Toilette – Eau de Toilette is even lighter with 5-20% concentration. Eau de Toilette tends to last right around 4 hours, and in some cases less, and is usually a bit more subtle and better suited for Spring and Summer months.
Eau de Cologne – Don't let the name fool you, Eau de Cologne is still technically a perfume, but contains a rather high concentration of alcohol at typically less than 5% and only lasts a few hours at a time. Eau de Cologne is relatively inexpensive and sold in larger bottles, since you'll need to apply more frequently and in larger quantities. Eau de Cologne is most common in men's fragrances, which is likely why "cologne" is more commonly associated with men and "perfume" women.
Eau Fraiche – Finally Eau Fraiche (which you honestly may have never heard of since it's not nearly as common) features a very low concentration of 1-3% or less, which is the most diluted perfume formula available. For Eau Fraiche fragrances, alcohol is replaced with water, meaning the fragrance will start to fade shortly after application.
Again, each of the above categories truly serves its own unique purpose, so you'll likely want to diversify your collection with a variety of options for different occasions.
What do you need to know about Perfume etiquette?
Now that you have a bit more context, here are a few tips on perfume etiquette (because no one wants to be the person in the elevator that everyone's talking about).
First, and arguably most importantly, know your limits. Believe it or not, the same fragrance can smell different from person to person, and certain fragrances may be more distinctive on some people's skin than others. Always start on the lighter end and apply more throughout the day if needed, and, keep in mind, that the type of perfume you purchase will also dictate how heavily to apply (ie, 1 or 2 sprays of Parfum will likely go just as far as 10 to 12 sprays of Eau de Cologne).
That being said, because fragrances translate so differently from person to person, you also want to make sure you try before you buy. Perfume samples available through websites like Ulta and Sephora will be your best friend. Reading reviews can definitely help you narrow down your options, but you will ultimately want to sample a small amount of perfume on your skin before you invest in a full bottle.
Apply perfume to "pulse points" for the most effective wear. Pulse points are essentially areas where blood vessels are closest to the skin, which will help release the fragrance more prominently as blood circulates and skin heats up. Applying to pulse points will not only increase the intensity of the fragrance, but will also extend the length of wear.
Finally, since perfumes contain alcohol, especially those with a lower fragrance concentration, they can be extremely drying. That said, never apply perfume to your hair directly (no matter how tempting it may be). Applying to a hair brush or scrunchie can be a nice way to add a touch of fragrance, but applying directly to hair can be very damaging. Additionally, fragrance does not diffuse as well on dry skin, so make sure to moisturize skin regularly in order to evenly distribute fragrance for stronger and longer wear.
Now, where to begin?
Now that you know the basics, time to begin your search for the most well-rounded arsenal of fragrances for your collection. As we've mentioned, certain fragrances are more conducive to certain times of day, seasons, or occasions, so you'll want more than one type of perfume in your arsenal. As a rule of thumb, it's a good idea to have something light and not super concentrated that's good for daytime or office wear, something a little more substantial for special occasions in the Spring or Summer and Fall and Winter months, and something bold and exotic for date nights or when you're really looking to make a statement.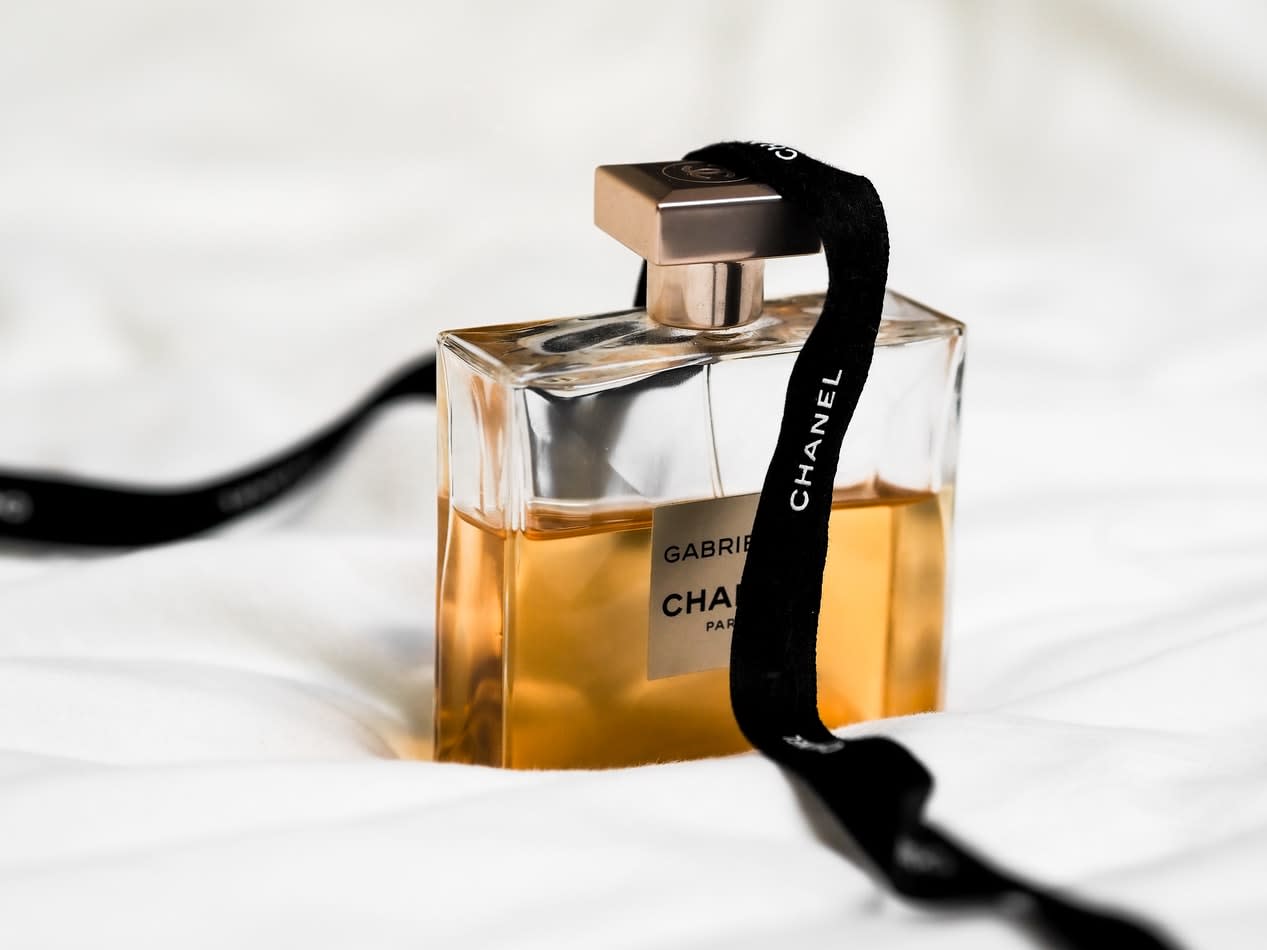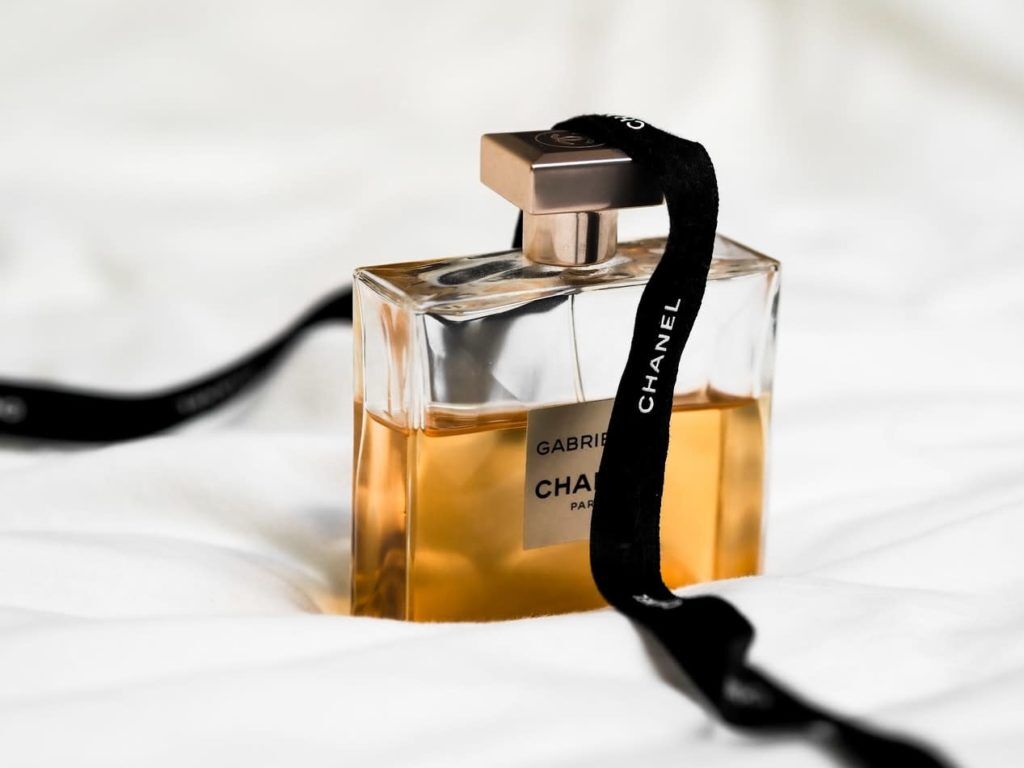 For something light, fresh, and clean—ideal for the office and every day wear—we recommend Chanel CHANCE, if you're looking for something lightly fruity and floral, Dolce & Gabbana Light Blue, for a fresh and clean scent, and Juliette Has a Gun, for something subtle yet unexpected (don't let the name fool you, Sephora struggles to keep this fragrance in stock, so if you see it available definitely consider giving it a try). Jo Malone Wood Sage
For something a bit more substantial—perfect for a date night or special occasion—Flowerbomb by Viktor & Rolf and Chanel MADEMOISELLE are great options for Spring and Summer, while we are currently loving the best Jo Malone perfume – Jo Malone Wood Sage & Sea Salt and AERIN Hibiscus Palm as Oriental scents that are better for cooler weather.
And, for something that will truly turn heads, check out Black Orchid by Tom Ford and Black Opium by Yves Saint Laurent for something a bit more exotic that will truly create a moment.
Remember, what it really comes down to is what YOU prefer. So check out our list of the Best Perfumes for Women—we're confident that regardless of what you're looking for our list has something for you.