Sustainable fashion and ethical clothing are becoming a standard of consumers. It is imperative as it does not only help the people involved in the process, but also our environment. If you want to make a positive difference, keep on reading to know the best sustainable clothing brands.
What's the bottom line?
You will never run out of options when it comes to sustainable clothing. From casual chic to sophisticated pieces, there is surely a brand that will fit you. Who said that fashion cannot be advocacy? By choosing to buy sustainable clothing, you are making a difference with just a simple choice.
1. Patagonia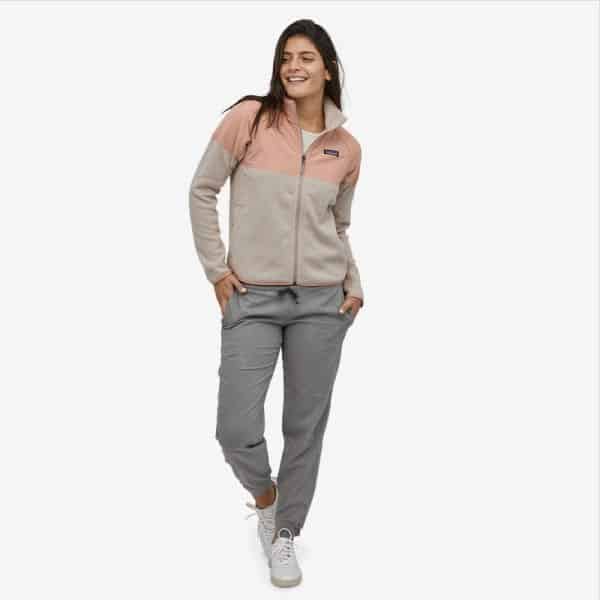 Patagonia was one of the first few brands that called for environmental ethics for activewear. They use organic cotton and recyclable materials. They linked sportswear with activism for causes like labor ethics and illegal oil drilling.
2. Levi's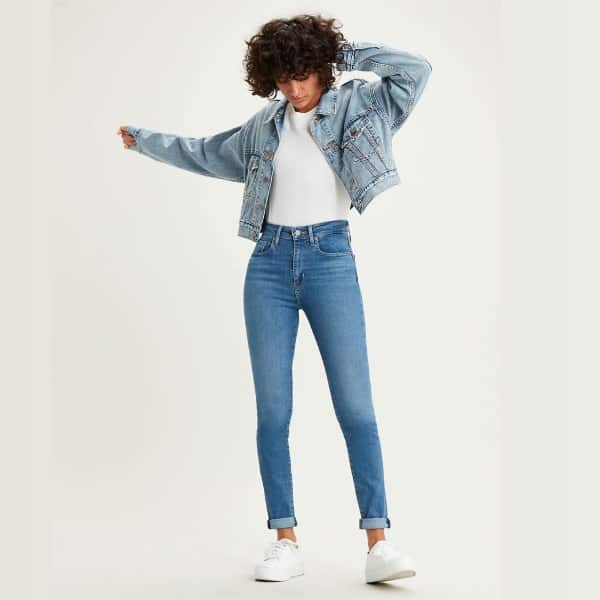 Not a lot of people know that Levi's promotes sustainability by producing recyclable denim and production processes that reduce the use of water. Their workers and community programs are just like their denim—world-class.
3. Pact Clothing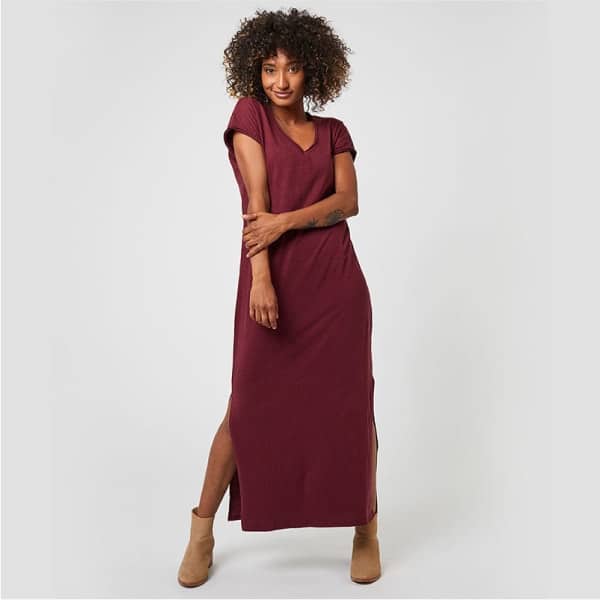 The unique fabric softness known to Pact is due to ensuring that everything is done ethically; from harvesting to sewing the pieces. Their 100% non-GMO cotton is not only good for you but also to the farmers who grow them.
4. Alternative Apparel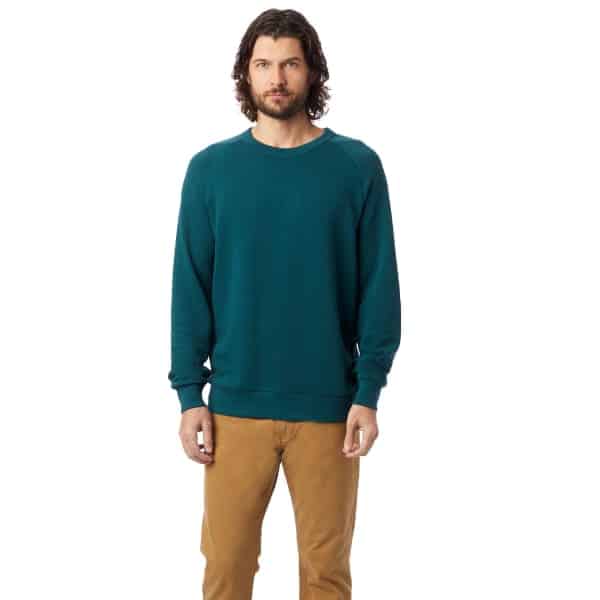 Alternative Apparel values its workers by having working conditions that are fair and safe. Further, more than 80% of their pieces are made of sustainable materials. They are one of the few brands that are both sustainable and ethical.
5. Eileen Fisher
Eileen Fisher aims to do business responsibly thus they ensure that they have a clean supply chain and fair wages. In fact, their 2025 goal is to lessen their carbon footprint in shipping and production of their pieces by 25%.
6. Everlane
Everlane devoted itself to sustainability, from using organic cotton to using recycled synthetics, they are consistently working on fabric innovation. Their commitment to remove virgin plastic in their supply chain by 2021 is a huge step for the industry.
7. ABLE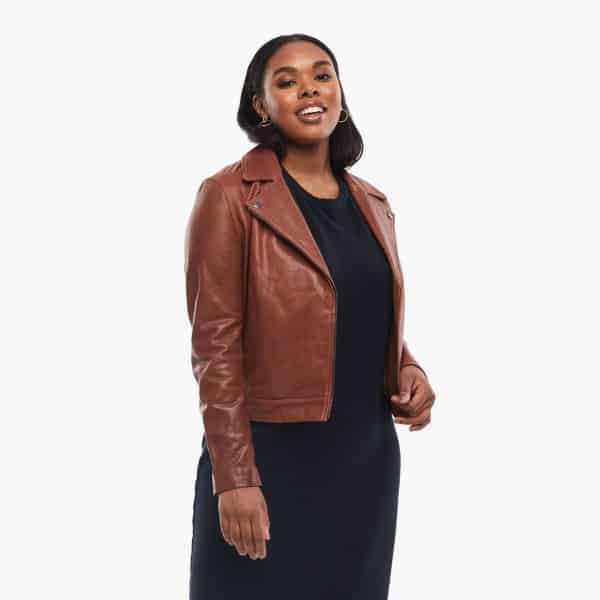 The aim of ABLE has always been to provide sustainable opportunities for women. They also use a natural product that utilizes lower energy in production compared to vegan leather in producing leather.
8. thredUP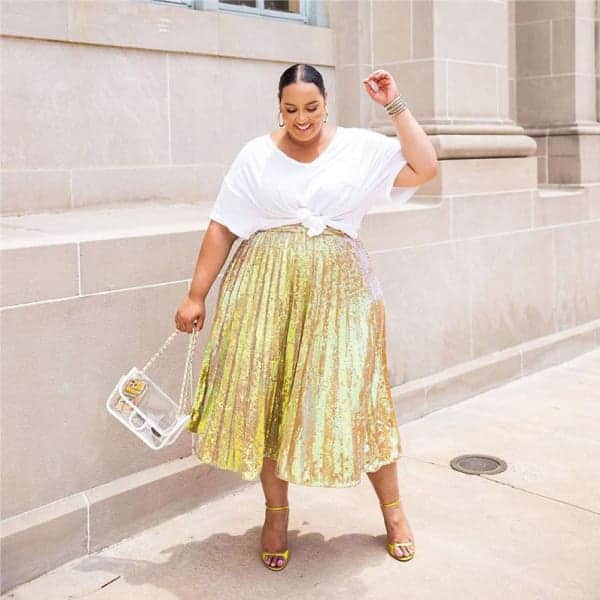 This is not your typical thrift shop as thredUp values sustainability by selling secondhand clothes that were curated by stylists. They also have a community where people can discuss tips and tricks on how to minimize clothing waste.
9. Tradlands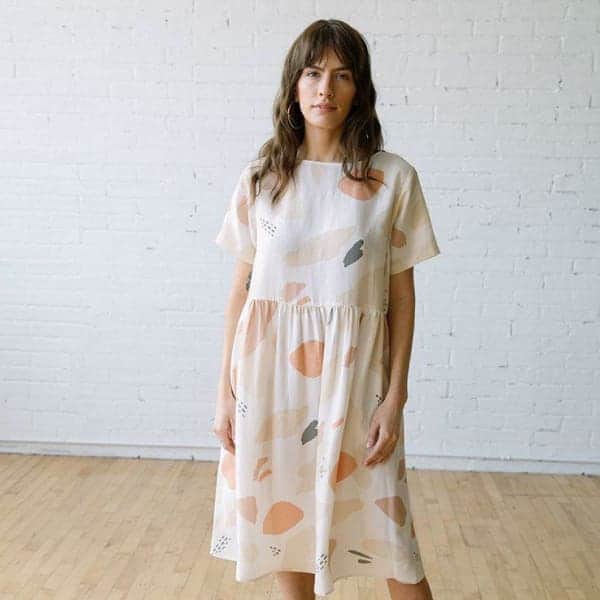 Tradlands focuses on quality clothing as carbon emissions are reduced when we wear a piece of clothing 50 times compared to five times. Besides using organic materials, everything is produced in small batches by independent artisans.
10. H&M Conscious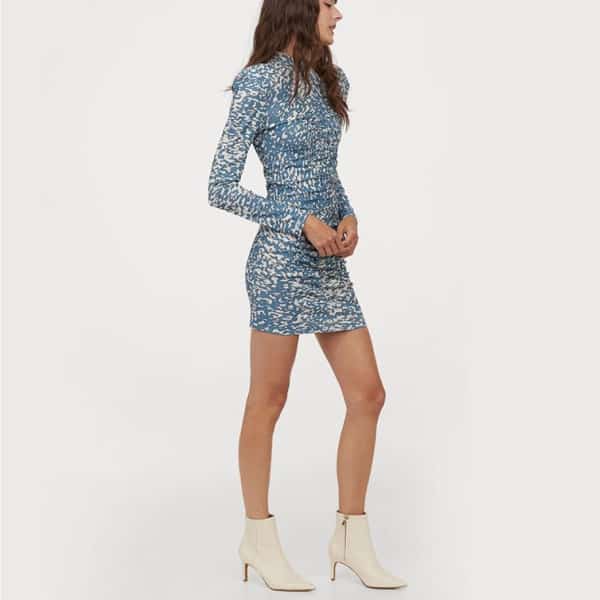 H&M Conscious recognizes that the fashion industry contributes a lot to pollution, especially in its use of water. They innovated ways on how to produce fabrics that do not rely heavily on water thus reducing wastage.
11. Outerknown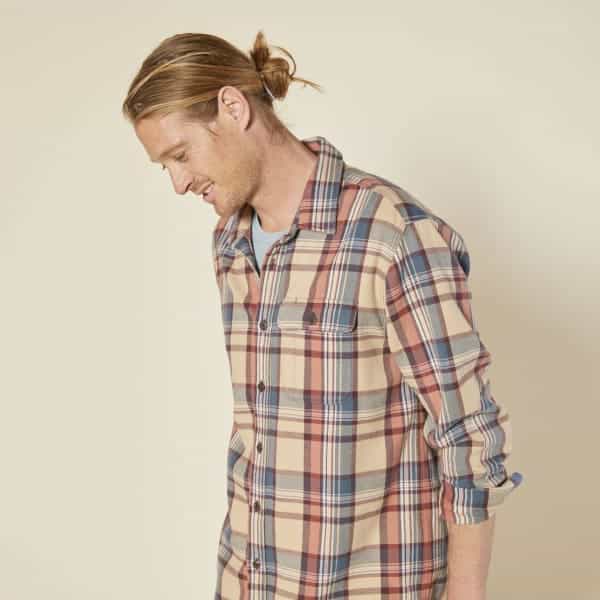 Sustainability and economic responsibility have always been the core of Outerknown. Thus, they are committed to sourcing fibers that are regenerated, recycled, and organic. They also invest in their workers via Fair Trade USA.
12. Amour Vert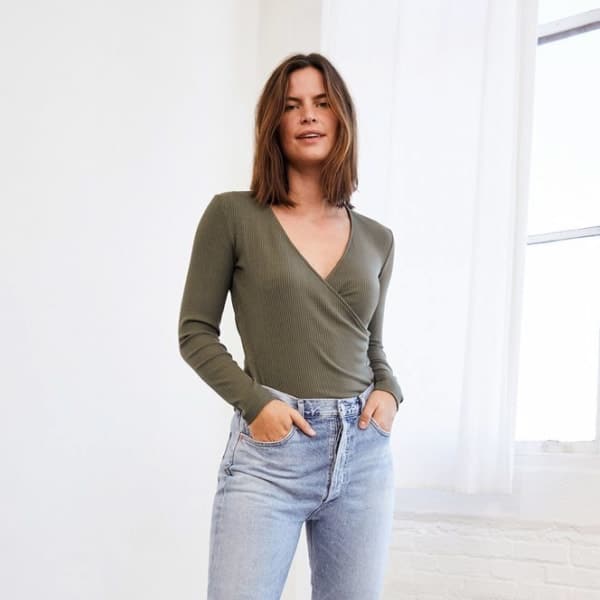 The approach of this brand is proactive as whenever you buy a tee, they plant a tree. Amour Vert means "green love", so from the start, they have been working with natural materials like organic cotton, hemp, and ethical wool.
13. Kotn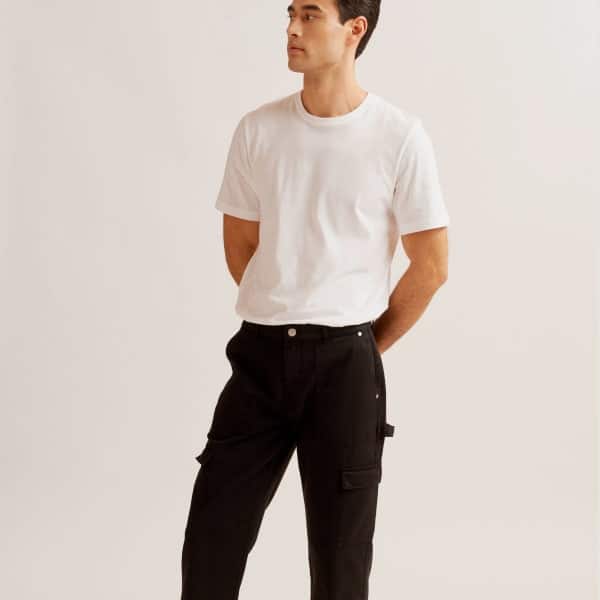 For Kotn, collaboration is key to sustainability. Therefore, they help their suppliers in the switch to using organic materials. Also, they value quality manufacturing so you can continuously wear their pieces for years on end.
14. Polo Ralph Lauren
Polo Ralph Lauren has countless advocacies for environmental protection but what stands out is their 100% renewable energy process in all facilities. Further, they achieved their goal of reducing greenhouse emissions in their operations.
15. Reformation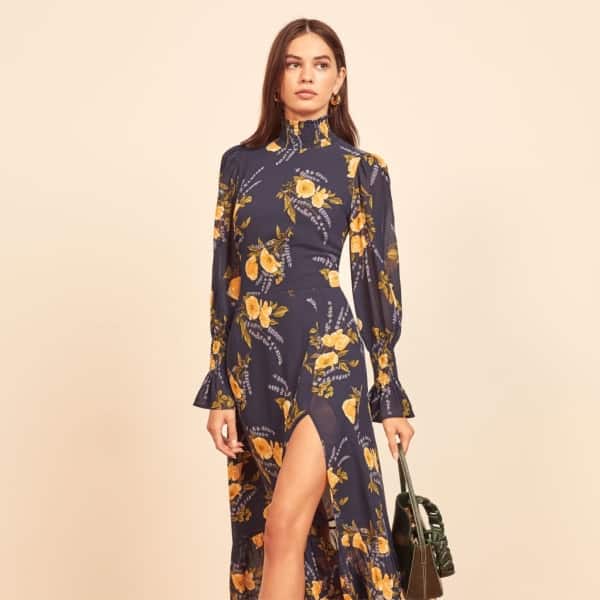 What is so special with Reformation is that they inform you of the specific carbon footprint that went into the piece that you purchased. Therefore, it is not only about consumerism but accountability as well.
16. Rent the Runway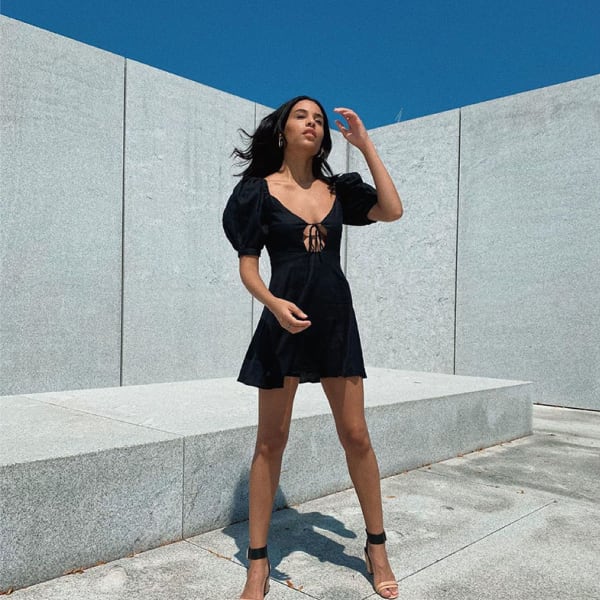 The aim of Rent the Runway is to minimize the environmental footprint of the fashion industry by ensuring that pieces simply go from one closet to another. This is possible by renting clothing instead of selling them.
17. Thought Clothing
The philosophy of Thought Clothing is to create timeless pieces while taking care of the environment thus they use organic cotton and other natural materials. All their workers are treated with respect and are in good working conditions.
18. Cuyana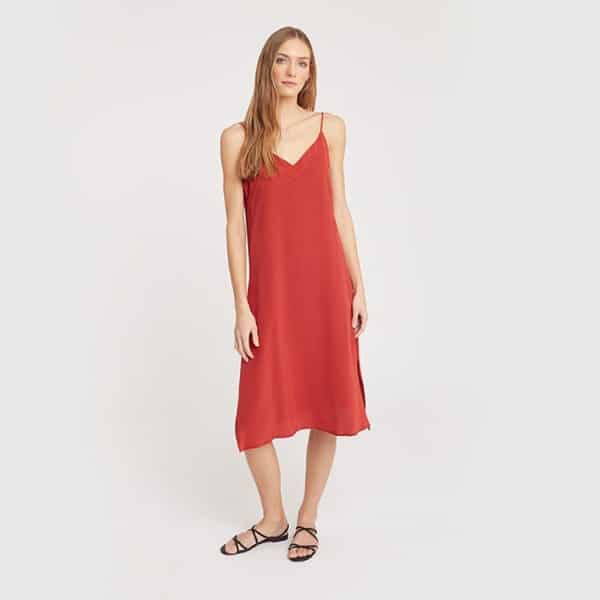 The philosophy of "we need fewer, better things" is embodied in Cuyana's product life cycle. It starts with responsible production, then maximizing wear, and extending the life of the pieces.
19. United by Blue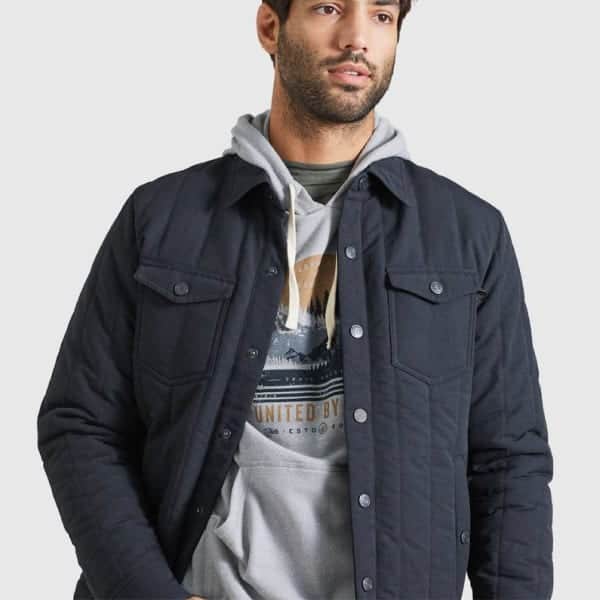 The constant call of United by Blue is for you to get involved. This is exhibited by their clean up drives in oceans and waterways, where they can remove a pound of trash with a single purchase.
20. Verloop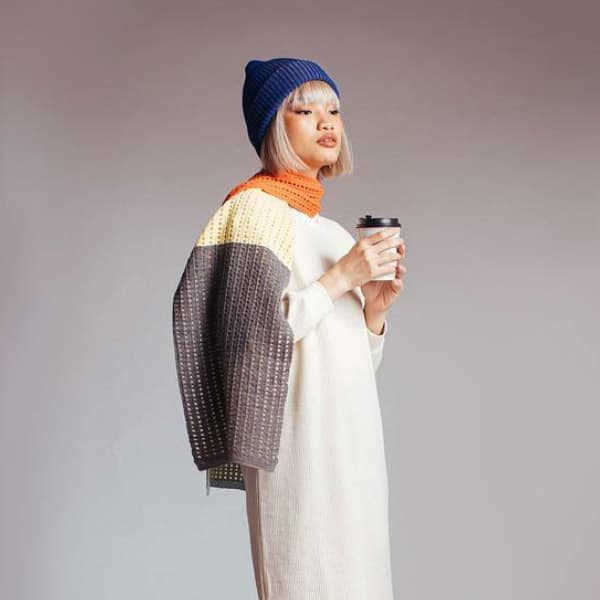 The aim of Verloop is to focus its efforts on reusing waste as well as minimizing wastage during production. Everything is produced in a family-owned factory which ensures a clean and responsible supply chain.
21. Vetta
The shopping model for Vetta is special. The goal is to produce sustainable capsule pieces that can be used as a base for any outfit pairing. They also use almost 70% solar power in their Los Angeles factory.
22. Vera Bradley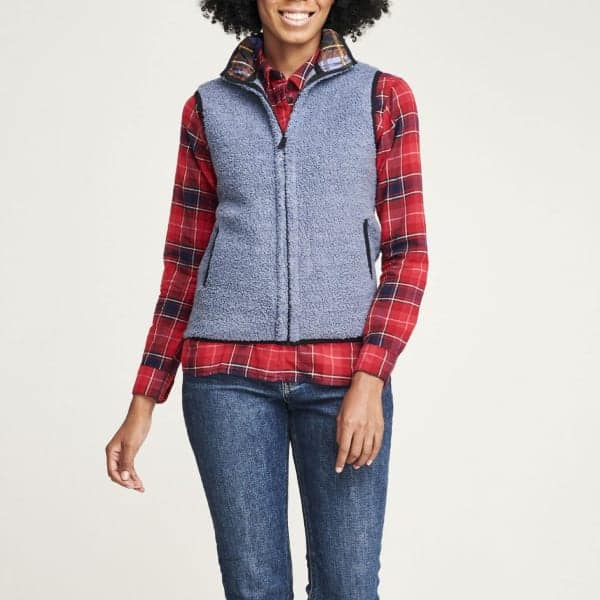 The sustainability initiatives of Vera Bradley are incorporated with the programs of the Vera Bradley Foundation. Their ReActive Collection is made from recycled plastic bottles, thus opening innovations for future collections.
23. Hackwith Design House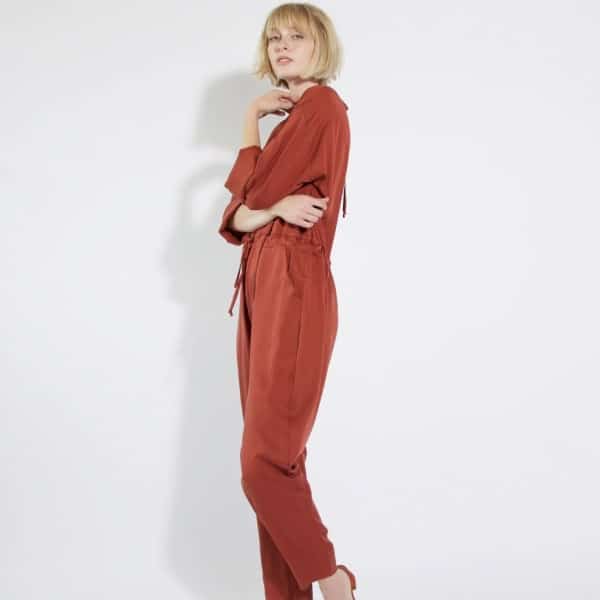 What makes Hackwith Design House sustainable is that the majority of their clothes are made-to-order which reduces waste and ensures that your purchase will be your favorite. Their basic minimalistic clothing will be staples in your wardrobe.
24. People Tree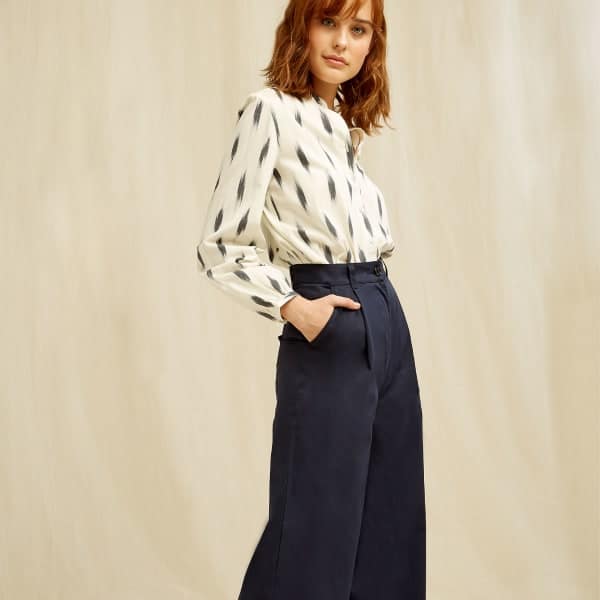 People Tree is one of the pioneers for producing environmentally sustainable clothing as they have been at it for more than 20 years. They partner with fair trade farmers and artisans in creating organic cotton dresses, jumpsuits, and many more.
25. Fair Trade Winds
Every piece from Fair Trade Winds is thoughtfully crafted by artisans that work in cooperatives that empower and improve their communities. This family-owned business is committed to making clothing in an ethical way.
26. Epoque Evolution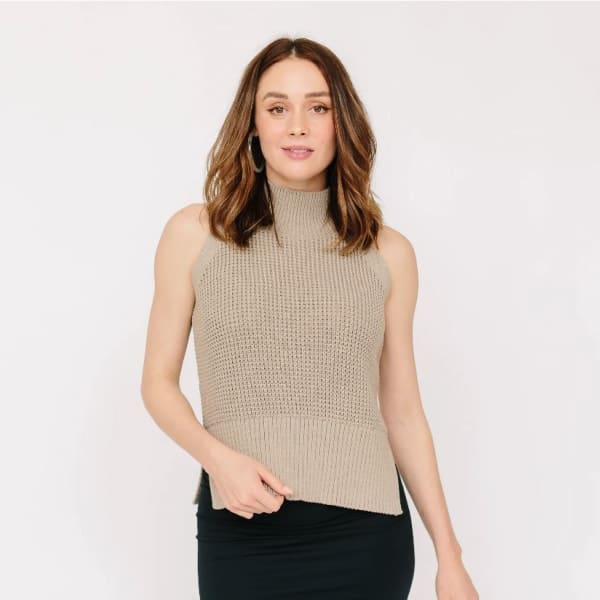 Epoque Evolution values worker's rights and reducing carbon emissions and industrial water pollution. They employ sustainable practices in all their factories like utilizing solar power and using organic cotton and vegetable-tanned leather.
27. Fair Indigo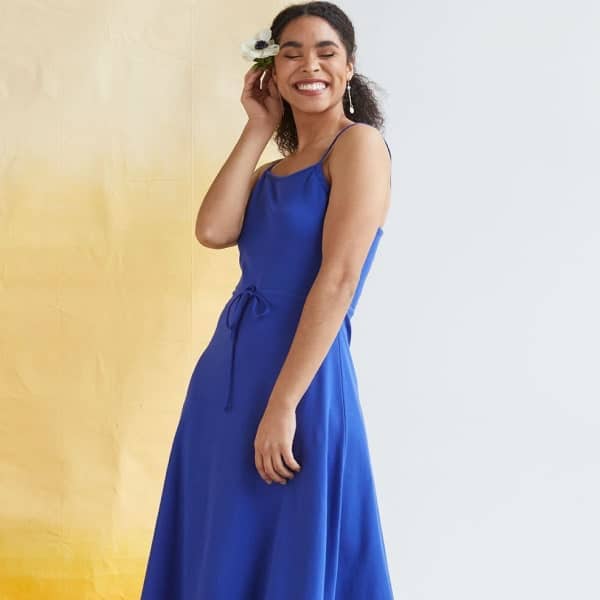 Fair Indigo focuses on producing quality clothing that you can wear for five to ten years. Their pieces are made from organic Peruvian Pima cotton that is hand-harvested and grown on a family farm.
28. Columbia
As Columbia is an outdoor clothing brand, they are committed to preserving and respecting natural resources. They do this by empowering their workers and using sustainable practices like responsible sourcing of raw materials.
29. Aday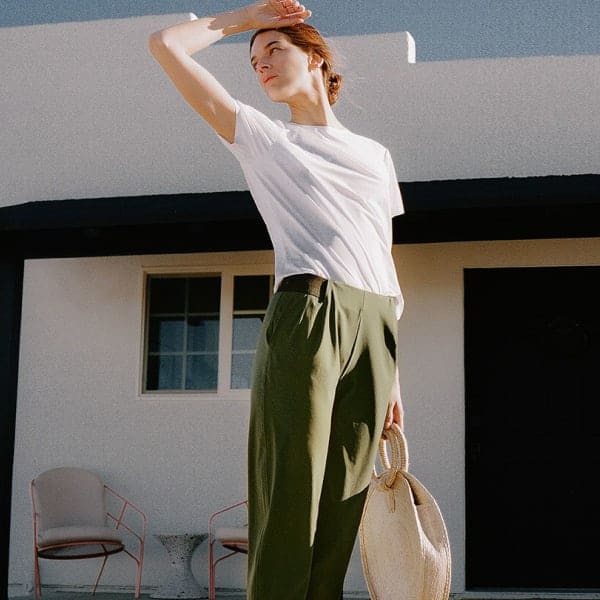 Aday's use of eco-friendly fabrics like regenerated polyester is a sustainable practice that they have been applying to most of their pieces. Moreover, their solar-powered factories recycle water and materials during the production process.
30. Athleta
Athleta has empowered more than 16,000 women through fair trade and labor. Besides using sustainable fibers, their factories are also using water-saving techniques. Also, almost all of their packaging is made from recycled materials from landfills.
31. Back Beat Co.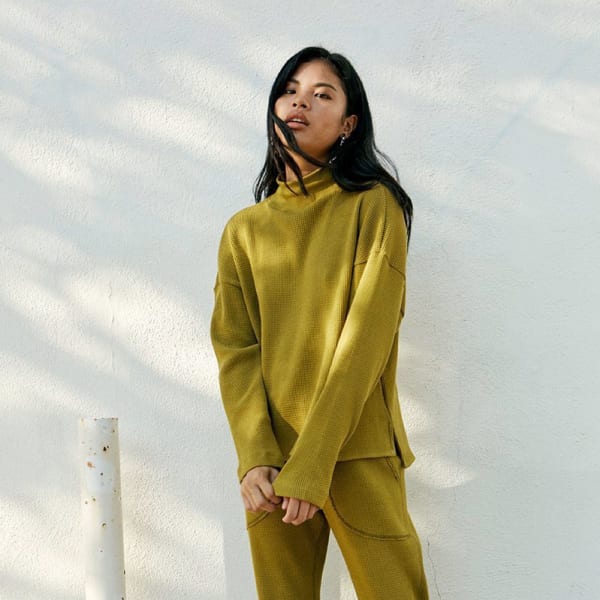 Back Beat Co. makes use of Tencel, hem, and recycled cotton to create their pieces that have a Cali surfer or skater aesthetic. More than that, they also use recyclable and compostable materials for their shipping packaging.
32. Manduka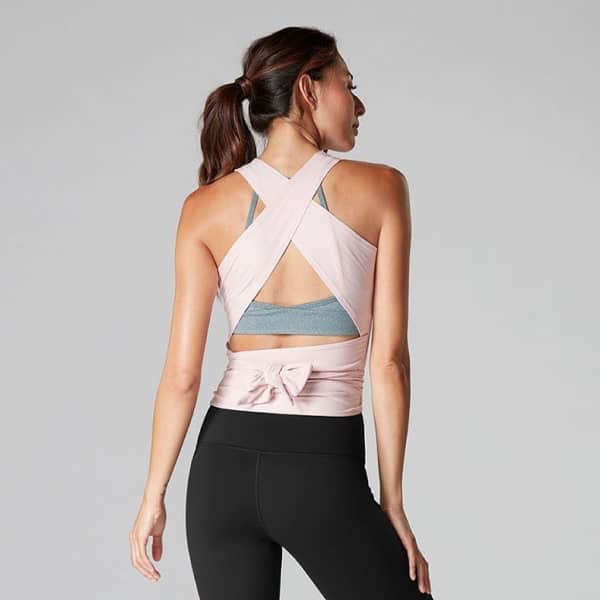 Manduka not only creates world-class yoga mats but also reduces their carbon footprint. They do this by using natural tree rubber and eradicating the use of toxic chemicals. Further, the manufacturing process is zero waste and emission-free.
33. Petite Studio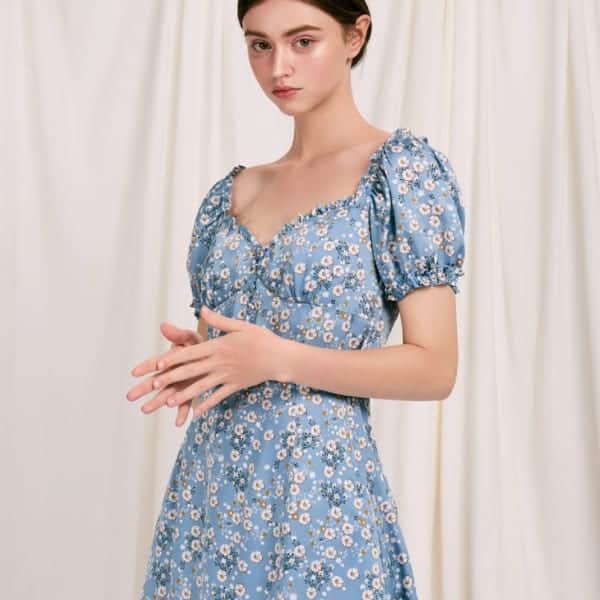 Petite Studio takes a bit of time in producing clothing. It is because they make staple pieces, so they only make small batches. They take pride in their ethical factory that takes care of their workers—even obliging them to take naps.
34. Encircled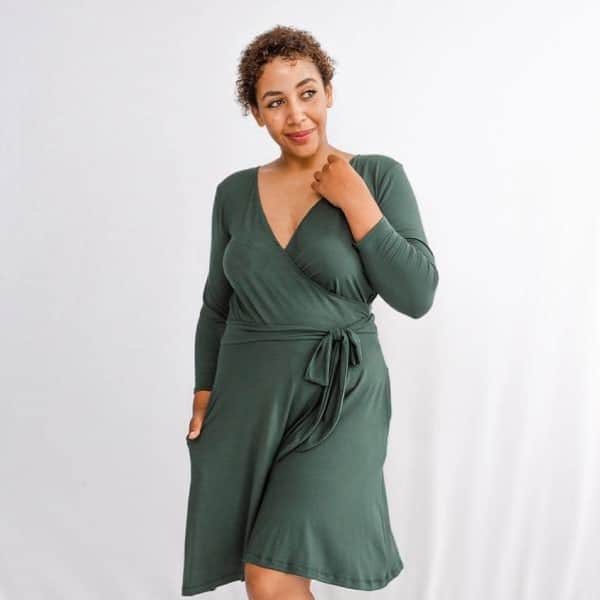 Encircled will make you feel like you have more with less. This is due to their versatile designs that can be used for any occasion. Some of their sustainable practices are recycling leftover fabric and packaging.
35. Lacausa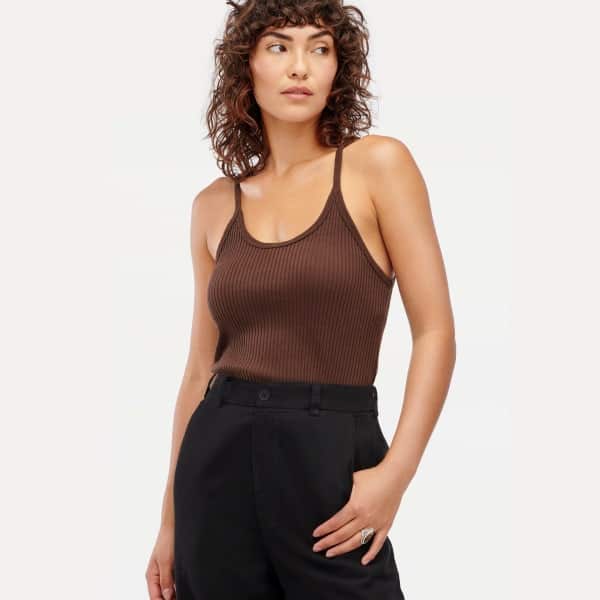 Lacausa commits to ethical and sustainable practices by providing fair trade and healthy working conditions. They also have a design process that is low in waste. Further, they have donation programs that cater to environmental advocacies.
36. Doen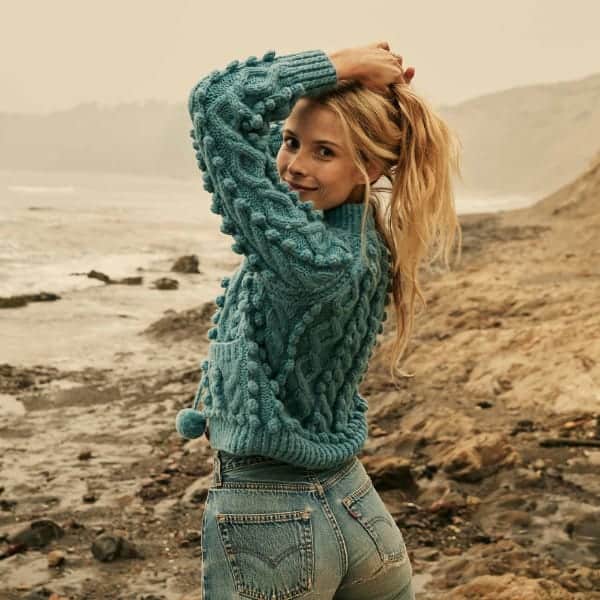 Doen supports the resale of their items to have a closed-loop system. Also, their packaging is 100% recyclable. Further, they help reduce the gender wage gap and support workers who identify as women.
37. Indigenous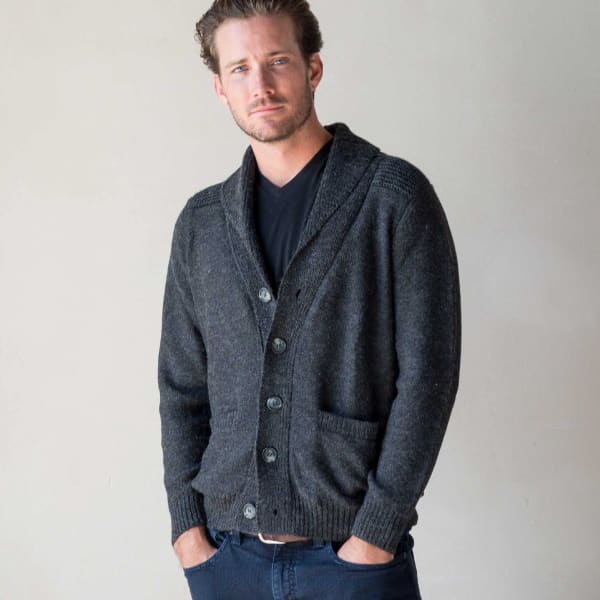 Indigenous uses low-impact dyes, organic cotton, and free-range alpaca in their clothing. They partner with artisans that pay attention to detail and do high-end techniques to produce high-quality pieces that will last for a long time.
38. Whimsy + Row
What is special about Whimsy + Row's pieces is that they are responsibly made from deadstock fabric. This means that it makes use of a material that could have been wasted. As they create staples, you will end up with pieces that you will wear consistently.
39. MATE the Label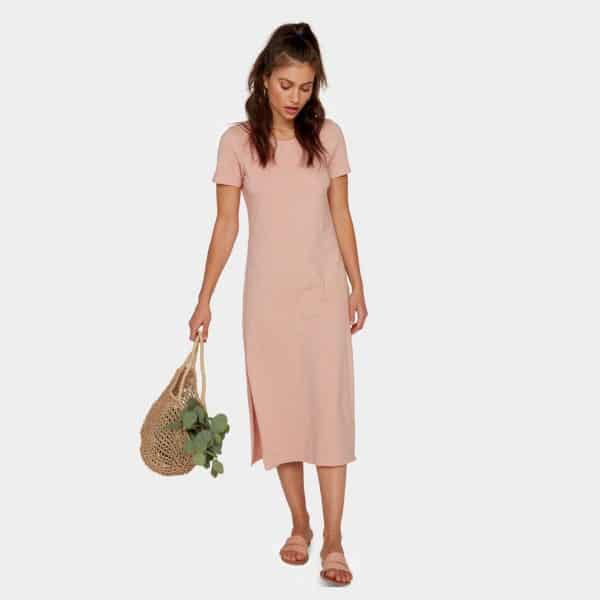 MATE the Label uses non-toxic and natural materials in creating clothing. All of the pieces are made from low-impact dyes, organic cotton, and 100% linen. Further, all of their packaging is eco-friendly.
40. Tonle
Tonle uses reclaimed fabric in creating their hand-woven pieces and they also use handmade paper for their tags. Natural dyes are also used. Further, their workers are in a fair and healthy working environment.
41. Jenni Kayne
The pieces from Jenni Kayne are timeless classics, so they will not end in a landfill anytime soon. All of the pieces of clothing are made ethically and sourced locally whenever it is possible.
42. Sotela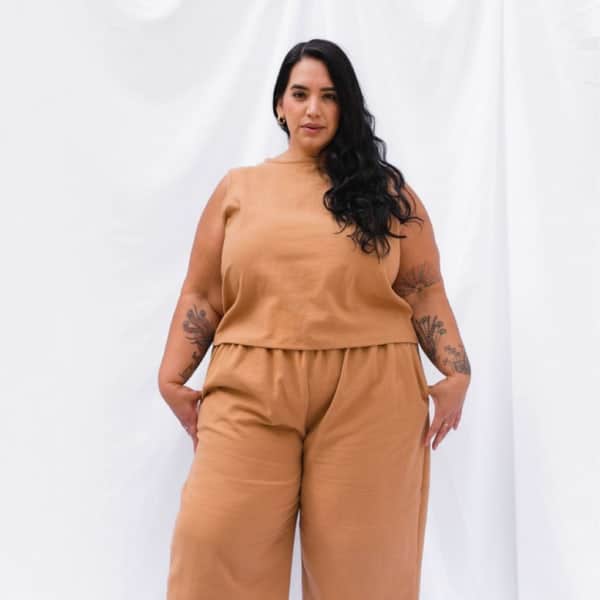 Sotela does not only promote body positivity to women but also employs sustainable practices. All of their fabrics are eco-friendly and are in-house made. Their packaging is also made from recyclable materials.