Are you having difficulty finding the best plus-size clothing websites? If yes, then this is the read for you! It doesn't matter if your style is chic, street, comfy, or quirky — you will definitely find what you are looking for in this list. Yay for fashion inclusivity!
What's the bottom line?
Gone are the days when plus-size clothing is all about bulky and layered clothes. In fact, there are versatile styles now that can enhance your figure but still stay on the side of comfort.
Size is simply just a number. So flaunt your curves and push the boundaries of fashion! Don't forget to share this article to help others find inspiration.
1. Anna Scholz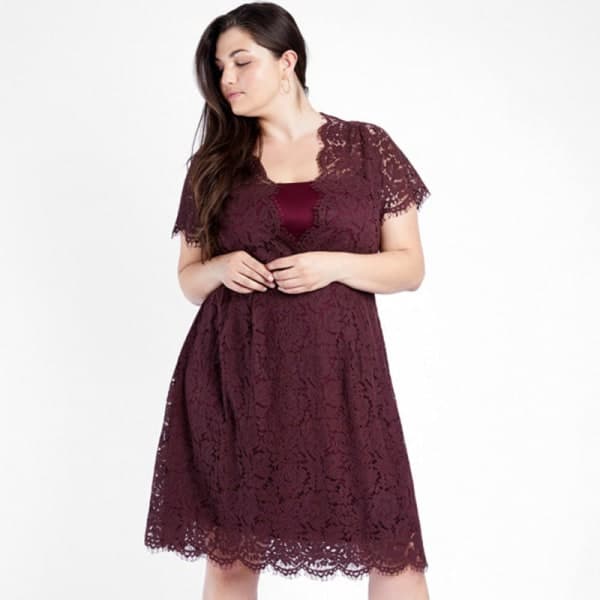 Anna Scholz will be your go-to shop if you love flowy tops and dresses with a twist. They also have select pieces that can be staples. If you are a fan of vibrant color, you will love their collections!
Available sizes: 12-28 (US size)
2. ASOS Curve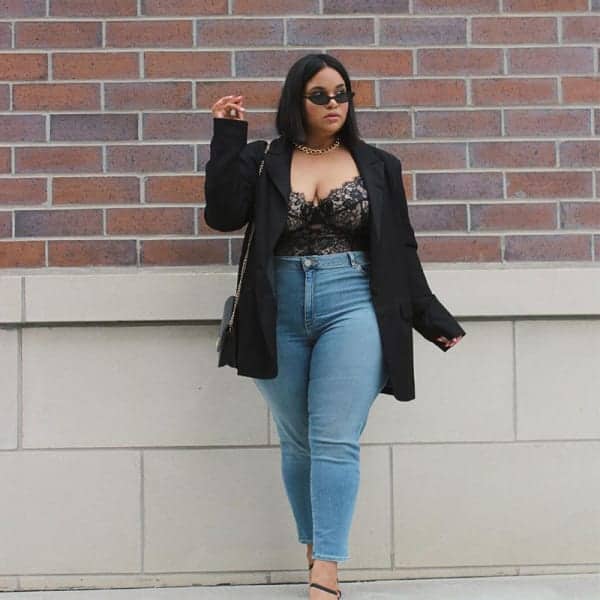 ASOS Curve has casual, athletic, and even formal clothing. The designs are so well-made that you will always look like you spent a thousand bucks on your outfit. Perfect for sophisticated chic.
Available sizes: 12-28 (US size)
3. Universal Standard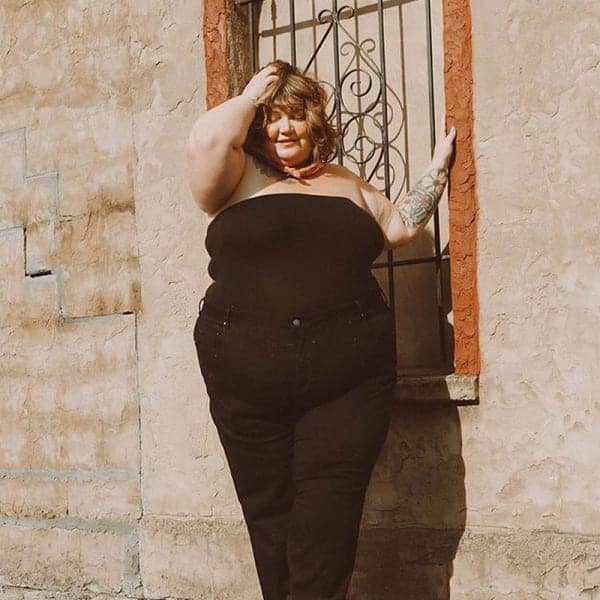 Looking for staple pieces where you can build an entire outfit on? Universal Standard is the place to be! Always look put together with their denim or try being edgy with their jackets.
Available sizes: 00-40 (US size)
4. Pretty Little Thing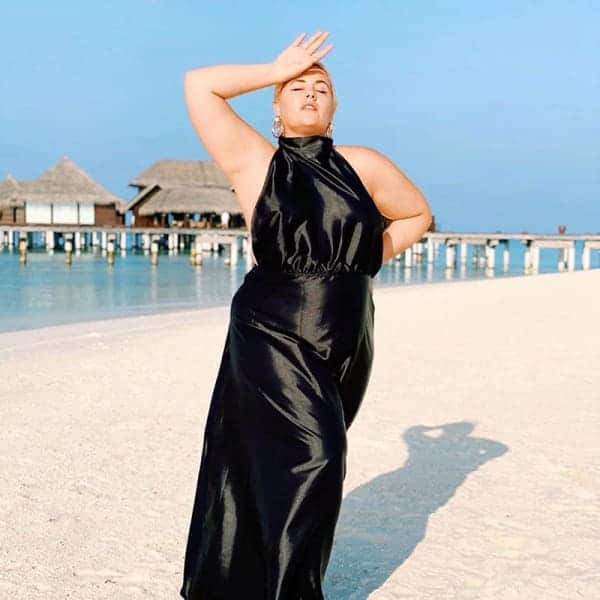 The majority of the plus-size collection of Pretty Little Thing has a sexy, sultry, and feminine vibe. In fact, the pieces can be transformed from casual wear to workwear and even party wear.
Available sizes: 12-22 (US size)
5. J. Crew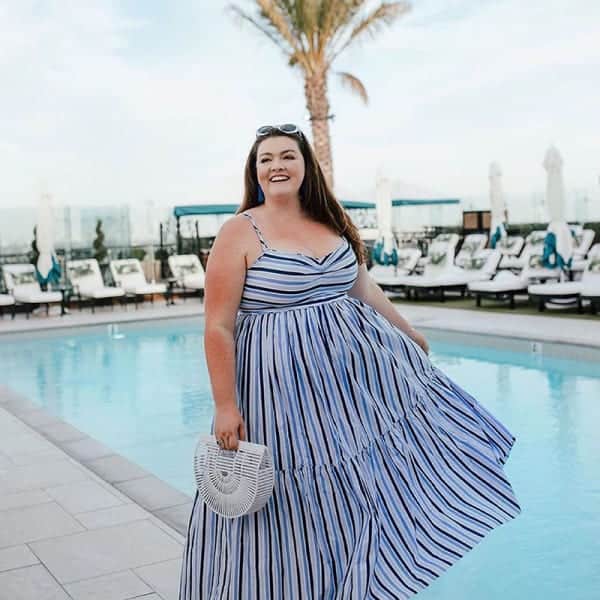 J. Crew is known for its preppy casual vibe. Whether you're having brunch with your girlfriends or going on an errand, their designs will surely make you feel comfy and stylish. Refresh your wardrobe with their pieces.
Available sizes: 000-24 (US size)
6. Boohoo
If you are looking for pieces that are fashion-forward and are always on-trend, then Boohoo is the brand worth checking out. Don't worry if their "in-your-face" styles overwhelm you, as they also have classic pieces.
Available sizes: 12-24 (US size)
7. Eileen Fisher Plus-size Clothing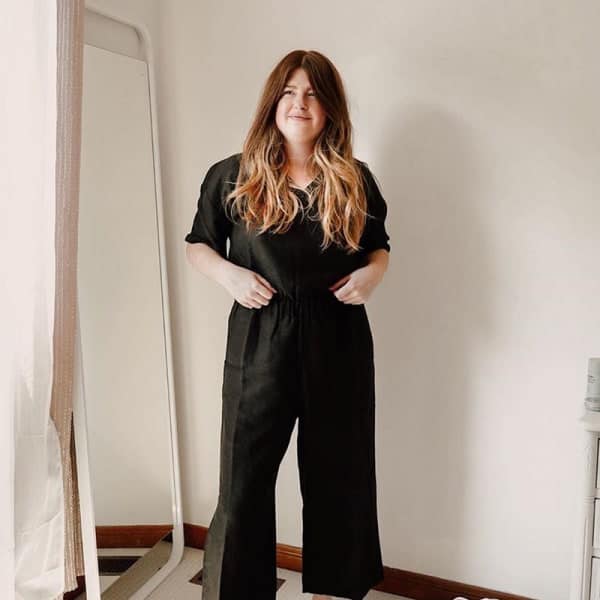 You will absolutely love the timeless pieces of Eileen Fisher. They have classic to sophisticated pieces that create an effect of effortlessness when worn. It is also a plus that it is a sustainable brand.
Available sizes: 12-24 (US size)
8. Mango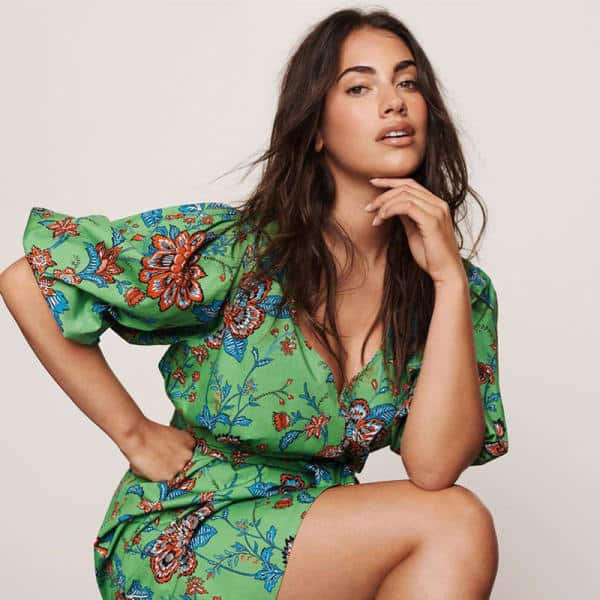 Mango's goal when it comes to their plus-size collection is to provide modern, feminine, and comfortable clothing. You can power dress with their pieces or lounge fashionably.
Available sizes: 12-24 (US size)
9. Lafayette 148 New York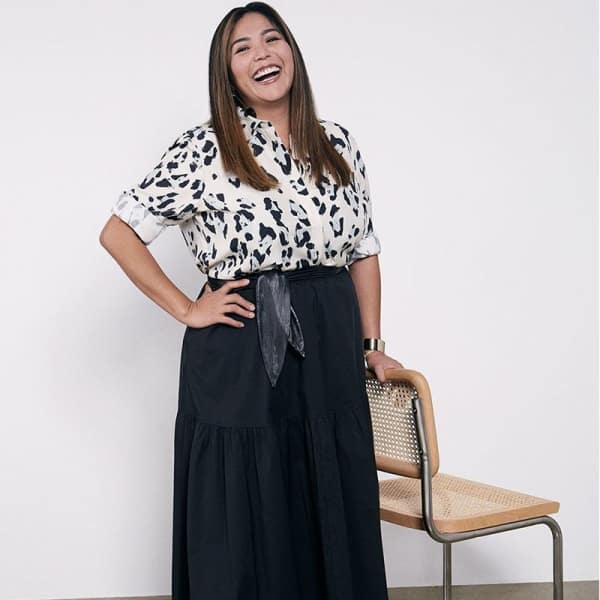 If you want to dress like a classic New Yorker, then Lafayette 148 New York will not let you down. Expect pieces that are put together, classy, and chic. Of course, comfort is not sacrificed with the exquisite fabrics they use.
Available sizes: 14-24 (US size)
10. Elvi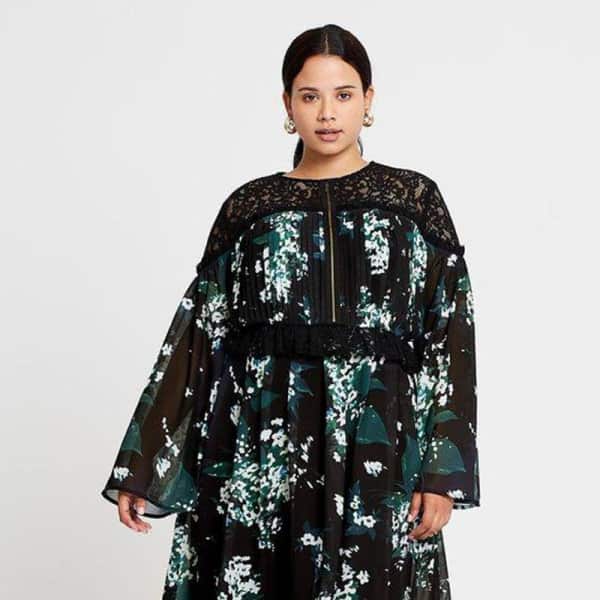 Elvi perfected the mix between casual and glam. If you want to make a fashion statement while dressing comfortably, then this brand may just be for you. Jumpers with lace, anyone?
Available sizes: 12-24 (US size)
11. Honore
Honore is all about harmonizing effortless style, comfort, and edge. You can find a lot of staple pieces that also have a twist on them. Perfect for lazy days when you just need to put something on but still look fabulous.
Available sizes: 12-26 (US size)
12. River Island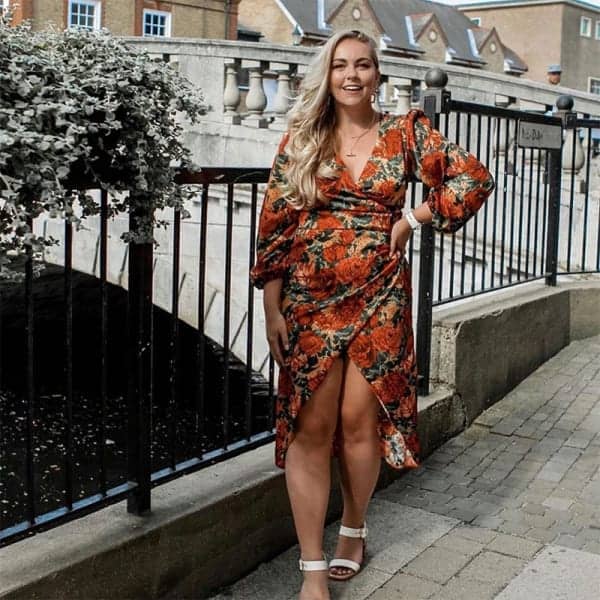 River Island brings casual style to a whole new level. Your everyday outfit will never be boring with pops of color and unique cuts from their pieces. Their jeans collection will have you feeling sexy at any time.
Available sizes: 18-28 (US size)
13. Anthropologie
If you want to liven up your wardrobe then Anthropologie is worth checking out. You can choose from casual, sporty, glamor, even edgy. Each piece was made to enhance your curves.
Available sizes: 16-26 (US size)
14. New Look
The plus-size pieces of New Look can be staples in your wardrobe. You can use them to build an outfit or you can wear them on their own and still look like you are going to rule the world.
Available sizes: 14-30 (US size)
15. Saks Fifth Avenue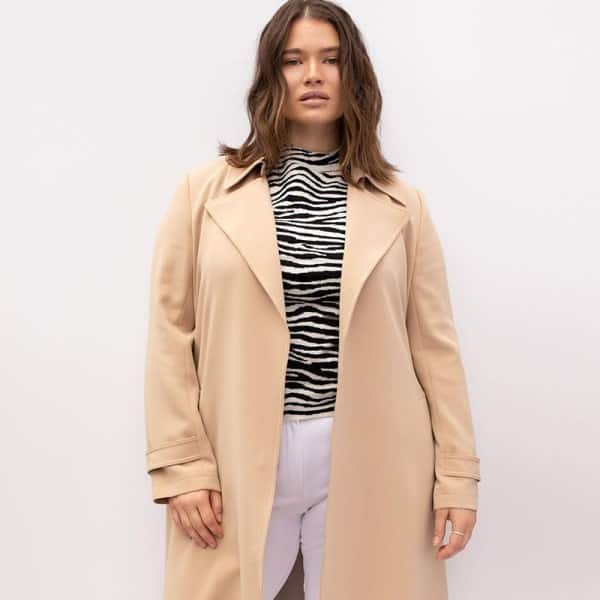 If you are on a lookout for clothing pieces that will stay in your wardrobe for a long time and will serve as classic ensembles, then the plus-size collection of Saks Fifth Avenue may delight you. Sophisticated and classy styles will never go out of style.
Available sizes: 14-24 (US size)
16. Simply Be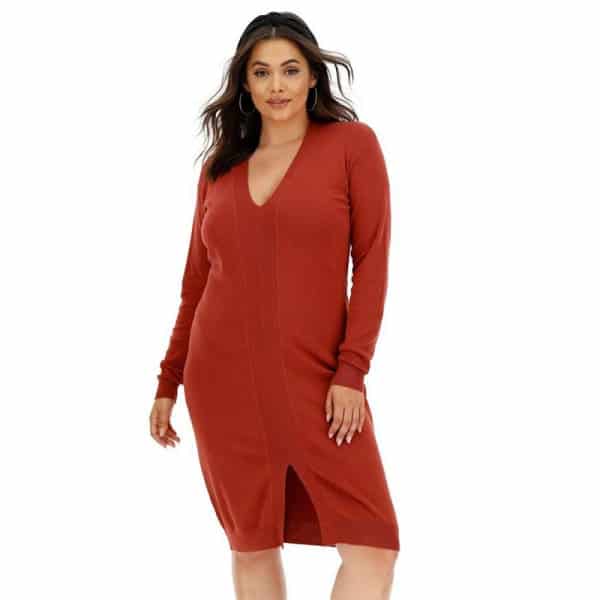 Most of the collections of this brand "simply let you be" by creating pieces that work with your curves. They also have illusion dresses and jumpsuits that make you look slim without having a tight fit.
Available sizes: 8-28 (US size)
17. Nordstrom
Dresses galore! Besides having jeans that will fit your every curve, the plus-size collection of Nordstrom is packed with dresses that can take you from casual style to formal style.
Available sizes: 14-26 (US size)
18. Junarose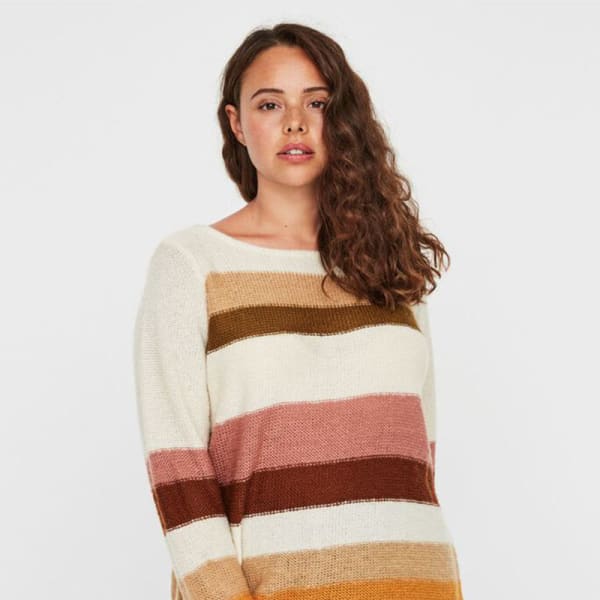 Junarose focuses on creating pieces that are form-flattering and have a feminine cut. In this way, the pieces fit a curvy silhouette but still remain comfy. You can choose from loungewear, sportswear, even party wear.
Available sizes: 14-26 (US size)
19. Never Fully Dressed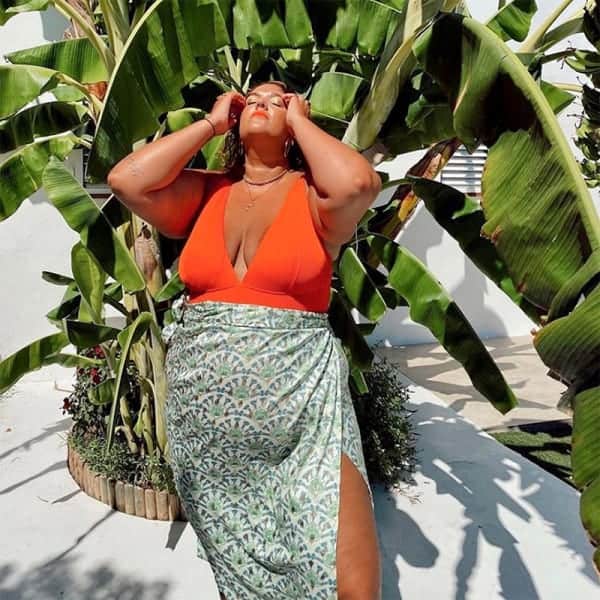 Expect to get popping colors and busy prints with the fun pieces of Never Fully Dressed. If you need to stir things up and want to make a statement with your outfit, their dresses and tops will not disappoint.
Available sizes: 16-26 (US size)
20. Chichi Clothing
If you want to look fresh and flirty, Chichi Clothing may be the clothing brand for you. They have pieces that can boost your femininity. Also, if you want to be a lady boss, you can browse their finely tailored skirts.
Available sizes: 18-26 (US size)