Faveable supports our readers with thousands of hours of research, testing, and reporting to help you find products that will make your life more fun and enjoyable. You support us when you purchase a product through links that were independently created by product experts who independently researched the products. These links then earn us a commission. Read more about what we do.
Faveable is a list of the best products on the planet for people who want to save the time and complexity of figuring out what to buy. We make shopping easy by telling you the best stuff to get based on independent research. The site was founded in September 2013 with a mission of saving you time and money by making finding the best products easy.
Our recommendations are made through vigorous research, interviewing, and testing, and reporting by teams of expert investigators and researchers. We find the best stuff in the areas we care about most, so our site is a gallery of curated products we have fallen in love with ourselves. Our research skills are some of the best around anywhere, which has given us a reputation of being dead-on accurate with all our top picks. We make buying awesome products quick and easy so you have more time to spend the more important things in your life.
We pride ourselves on following rigorous journalistic and research standards. We also take the highest ethical approach, splitting the researchers and writers from the affiliate team. In other words, our researchers and journalists are commissioned to pick the best products in the world without bias or favor. Once the picks are finalized and the article is written, our affiliate team then adds paid links to the products where applicable. So our product picks are never influenced by commissions.
By maintaining our business operations separate from our editorial team, we ensure our product picks are based purely on merit and not any other outside influences. In summary, our recommendations are always made entirely by our editorial team without input from our revenue team.
Can Your Picks Really Apply to Everyone?
We look for what we think is best for the majority of people looking for a particular product. Not the products that have the most feature or the highest price. We seek out the sweet spot, products that are top in their category and provide the most value for the money.
The product picks we make take weeks or months of research and are backed by researchers with years of experience. Our picks are the same products we recommend to our friends and family and, in many cases, are products we ourselves have purchased or enjoyed.
Do your affiliate commissions make you biased?
Our writers and editors are never made aware of our relationships with our affiliate partners. Only after the final picks have been made do we then apply the affiliate links when and if they are applicable.
If readers decide to purchase the products we recommend as a result of our research, analysis, and testing, our work is often, but not every time, supported through an affiliate commission from the retailer when a reader makes a purchase. If readers return their purchases for any reason, we make nothing off the purchase. So there is no incentive for us to pick inferior products. Our incentive is to make you happy with your purchase, which both protects our reputation and reduces returns to retailers.
Why Don't You Have All The Products I am Looking For?
Email us any time if you are looking for a product we have not yet reviewed. We love to hear from you and promise we will do our best to review the products you want and love.
Before we start testing products, we begin researching the literature and existing reviews. We frequently reference a number of well-respected publications, including Consumer Reports, CNET, Good Housekeeping, and lots of other sites.
We love what we do and we thrive on all the positive feedback we receive from our readers. If there is anything we can do better or any questions you have of us, please do not hesitate to contact us at any time.
Our Editorial Team
Fitness has come hard for Andy; he's had to work for it But, his trials have led him to become a martial artist, an NFPT-certified fitness trainer, and a man passionate about exercise and healthy living. That's why he's our resident fitness expert.
His favorite food is lettuce-leaf steak tacos – though he'll admit to a love of hot wings if you leverage the right pressure.
We know him as the guy who understands British humor and wishes everyone was as passionate about life as he is. His previous forays into the worlds of international business and education have left him wildly optimistic. And, if that wasn't enough, he's also a best-selling, award-winning author of fantasy novels! Can you say renaissance?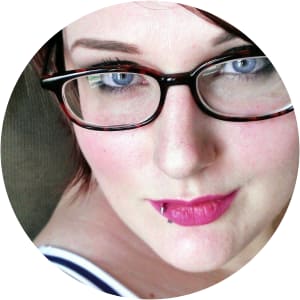 Daundra is a rockstar entrepreneur who, using her resale and freelance writing superpowers, retired her hubby from his 9-5 in just 6 months.
She has always had a passion for storytelling and was formally trained one on one by the award-winning Young Adult author: Cindy Savage. She recently put her novels on the back burner and made the switch to blogging and freelancing to get her writing career off the ground.
She also runs an online resale business full-time from home with her super hot partner in crime and hubby of 5 years, Donovan. Together they battle the forces of evil, build race cars, and chase after their three young little ladies.
When she's not in front of her laptop working on another article for a client or managing the online store, she can be found curled up with Netflix, a cup of coffee, and her latest knitting project on the couch, or trying to restore her '84 RX-7 with her rad hubby.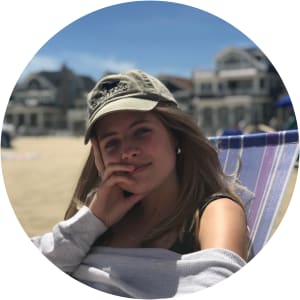 Erika has a passion for writing. She is an avid traveler who loves a good road trip. Iced coffee is what keeps her going throughout the busy days in New York City, New York. Currently, Erika writes for several blogs and companies specializing in travel, mental health, nature, and current news/politics.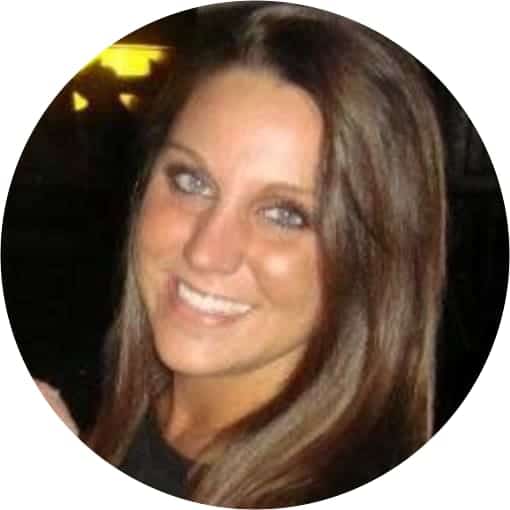 Jenna is an Iowa native and former Chicago resident who is currently living her best life in the Tampa Bay area with her husband and fur baby. She has a BS in Political Science from the University of Iowa, as well as a JD from Chicago-Kent College of Law.
Jenna has a passion for running, brunching, home styling, and, of course, her beloved Iowa Hawkeyes. When she isn't writing, Jenna loves to read, organize, and DIY.
Jenna covers everything from health and beauty to home and lifestyle, you name the product, she's likely tried it. So if you're looking for ways to enhance your beauty regimen or elevate your home, Jenna is your go-to girl.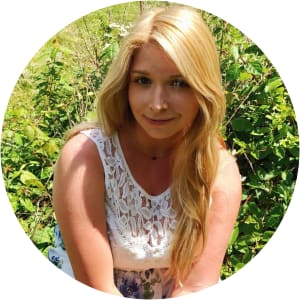 Jenny Aquaro is a research contributor to Faveable.com. Her expertise lies in health, wellness, digital marketing, and finding the perfect gift. She also creates web content for small businesses across America with her own business, Digital Advising Solutions. When she's not writing, Jenny likes to invent new recipes and mollycoddle her puppies.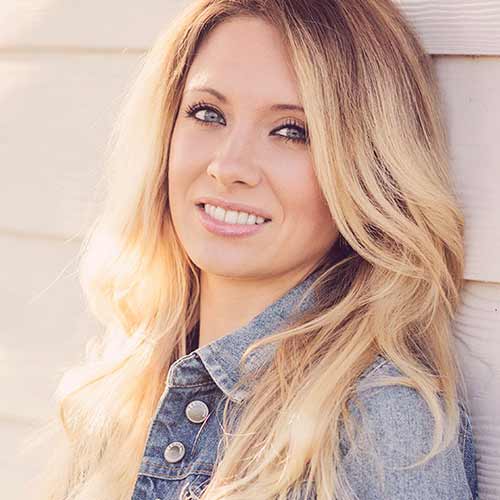 Originally from the Midwest – and naturally an avid Michigan State University fan – Kara now resides in the hip East Village area in the heart of New York City.
Kara has written for sites that include Elite Daily, PC Mag, Huffington Post, AskMen, Yahoo!, and Relevance.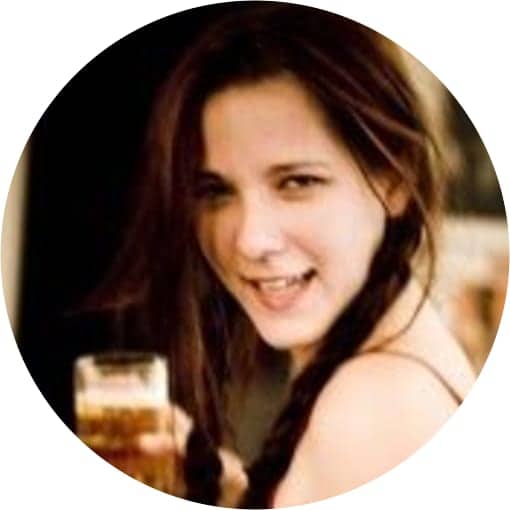 Katie's Cleveland proud; but she's also lived in Australia, Switzerland and now stays in South Africa. That's a roundabout way of saying she can't sit still; she's always moving, always busy.
She has a BA in International Relations from Kent State University and work towards a Masters in Human Rights. She speaks French, is learning German and used to dream in Spanish. For years, Katie worked as a producer on fashion and advertising shoots before she realized her passion was the written word.
Katie's far more interested in guy's gear than women's, except she has a wardrobe brimming with little black dresses. She drinks her beer out of the bottle and is raising her two boys to be better men.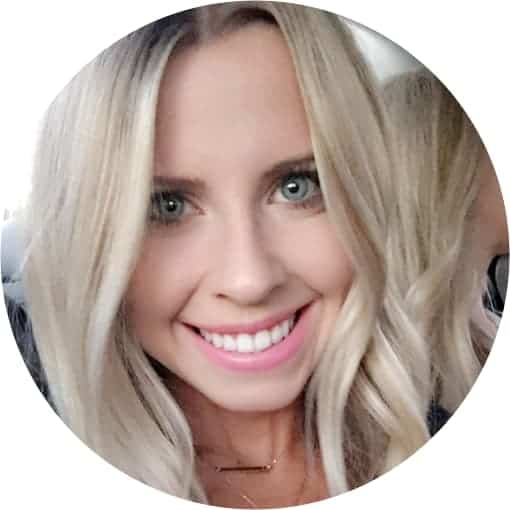 Marina is a California girl and former Idaho resident who is currently living her best life in the Seattle area with her husband and newborn baby. She has a BA in Journalism from Boise State University, as well as an M.Ed from Western Washington University.
Marina has a passion for running, hiking, brunching, and, of course, all things home decor. When she isn't writing, Marina loves to be with family and friends, preferably in the outdoors.
Marina covers everything from health and beauty to babies and women. If the product is in one of these categories, she's likely tried it. For all beauty + mom advice, she's your go-to girl.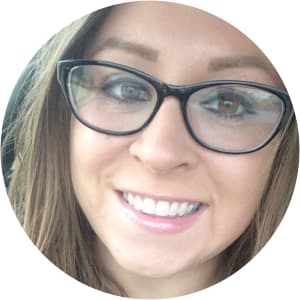 Missy Nolan is a single mom who is too sleep-deprived to come up with a clever bio at the moment. She has been a professional writer for more than 10 years and loves staying home with her 3 kids. Well, most of the time. Missy rocks at parenting, baking, cooking, saving cute outfits she'll never wear on Pinterest, and sipping her beloved secret-menu Starbucks Pink Drink while strolling through Target.
She's your go-to girl for advice or feedback on any of the things listed above, as well as tips on healthy living, bargain hunting, marketing, and finances. Connect with Missy here.
You can also find Missy on Legit Lender, Health.com, The Nest, Catalogs.com, and OneSpace.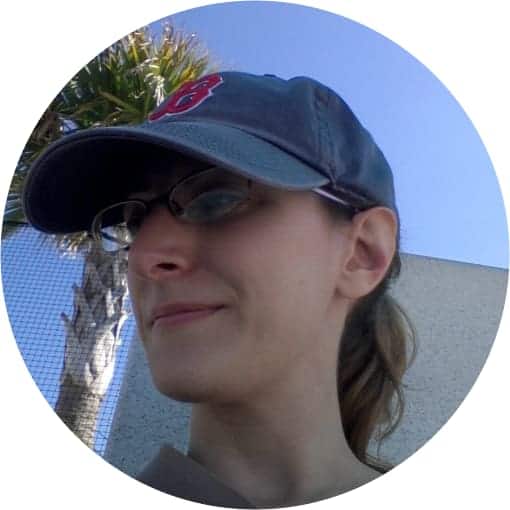 A six-year marketing veteran and a writer since the womb, Suzanne now specializes in writing content for a variety of audiences. She has been published on Inc.com, Examiner, SEJ, Elegant Themes, and other marketing, tech, hospitality, and business blogs. When not writing about the latest news and trends, she can be found hanging out with her dog, eating way too much dessert, and watching horror movies.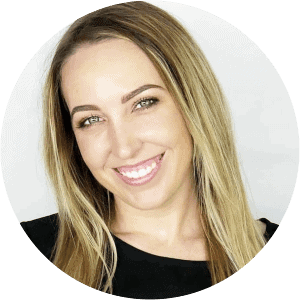 Desh is Faveable's YouTube channel host. She creates videos based on Faveable's most popular articles.
She runs social media and marketing for Thorsten Jewelry, Larson Jewelers, and Mack for Men.
She is also a tv + film writer, an actor, a singer-songwriter, and a lifestyle blogger.